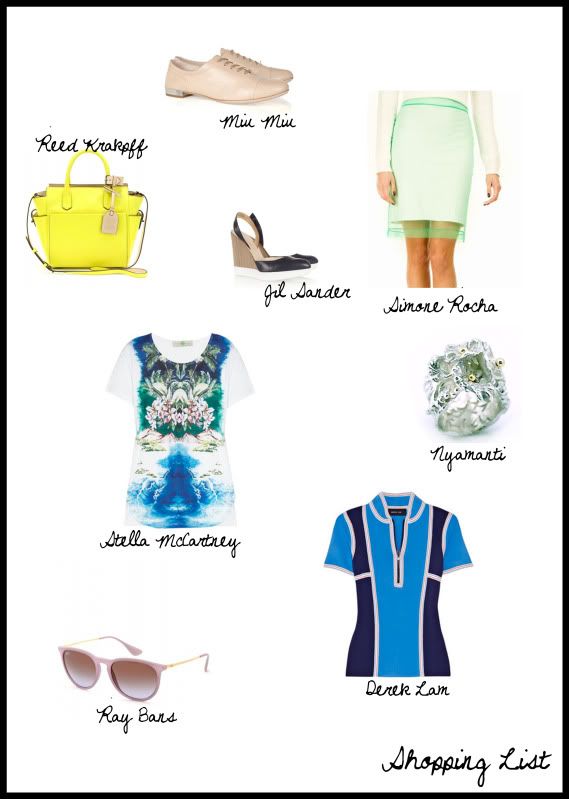 A beautiful Saturday morning, instead of spending it trapped in front of my computer I'm heading off to Future music to celebrate sounds. Here's a bit of a fashion fantasy shopping list, no time for outfit posts today - dancing to be done!
Reed Krakoff Bag
Ray Bans
Simone Rocha Skirt
Stella McCartney Tee
Derek Lam Scuba Shirt
Miu Miu Brogues
Jil Sander Wedges
Nyamanti Three Flowers Ring
Love Sleigh Bells and MIA (such a cool clip!!!), really feeling their original sound. Great production.