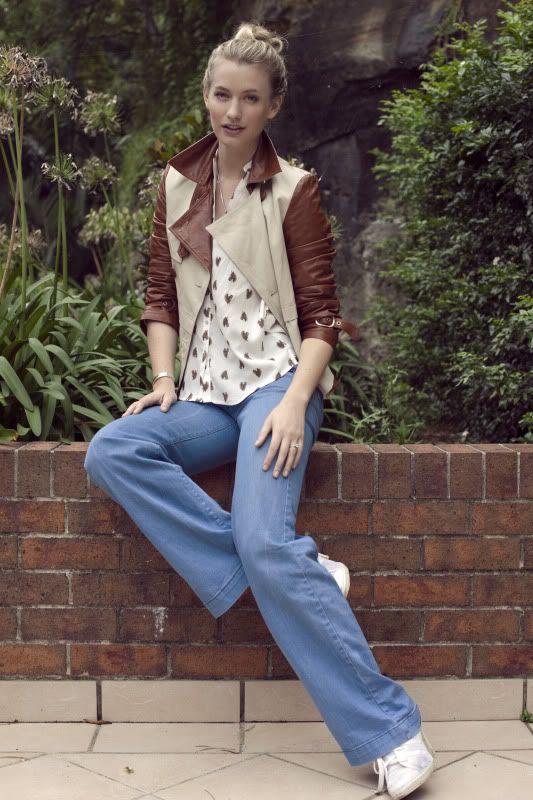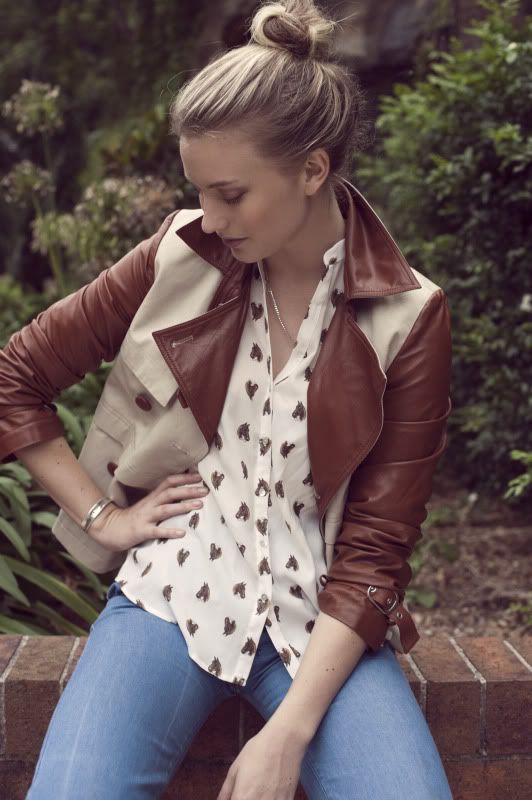 Just back from seeing The Hunger Games with friends, after buying the book on my kindle simply because it was cheap I became so hooked on the story. It's a really easy read and a great concept - and the movie was great! Jennifer Lawrence is such a babe and don't even get me started on Liam Hemsworth! Swoon.
I'm really revelling in this cooler weather, I can finally wear a leather jacket and jeans. Winter dressing is so much more fun than summer.
I'm really going to struggle this week to post everyday - and I've done so well so far! I'm packing up my whole apartment to move to WA. Very bittersweet, I don't really want to leave Sydney but it will be great to live in the same state as my family again. I'm planning on travelling for most of this year so hopefully I can feature some interesting content from around the world... now I just gotta earn those airline tickets!
jacket,
Bettina Liano
shirt,
Zara
jeans, 18th Amendment
shoes,
ASOS