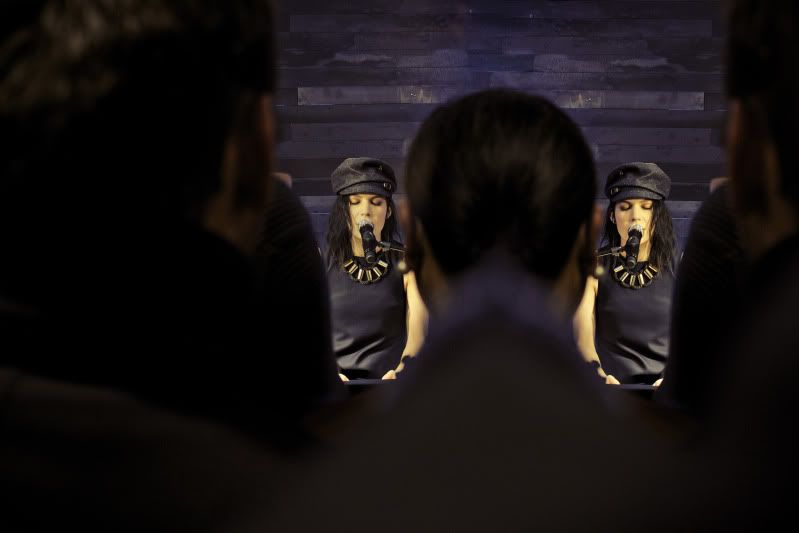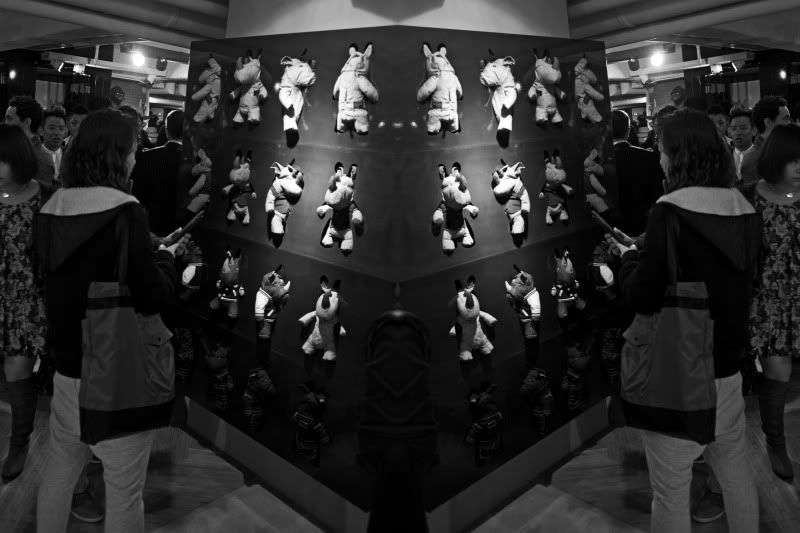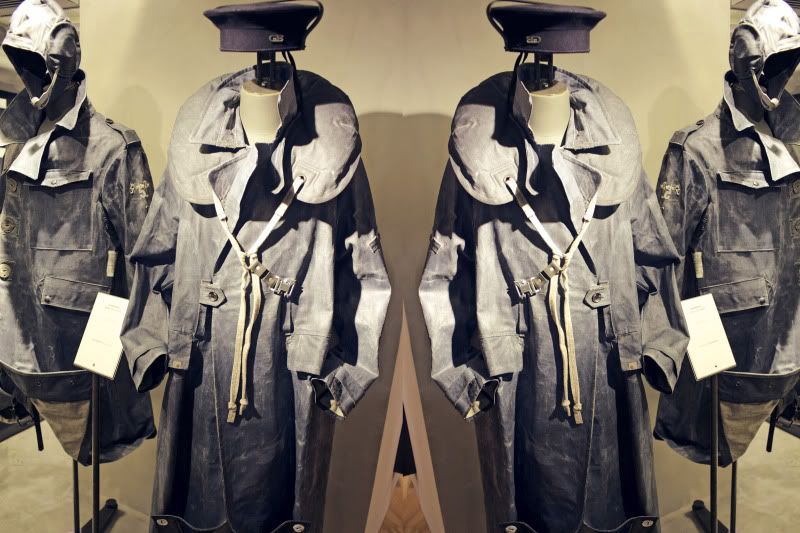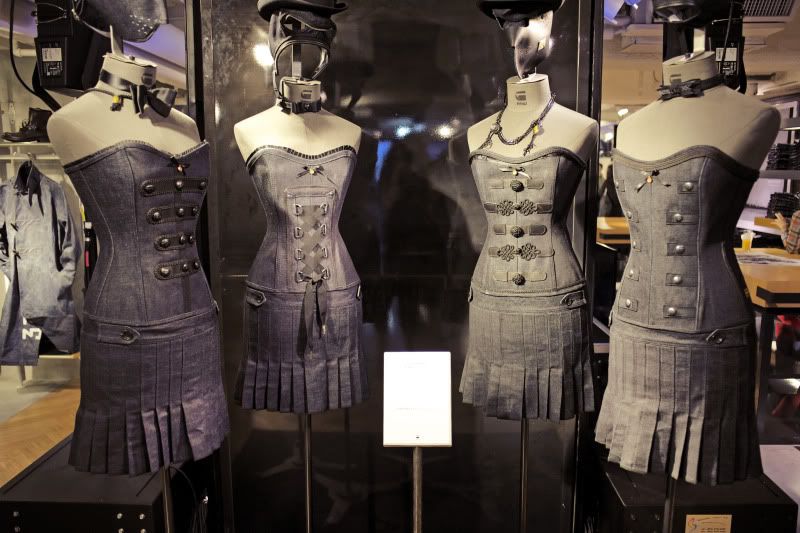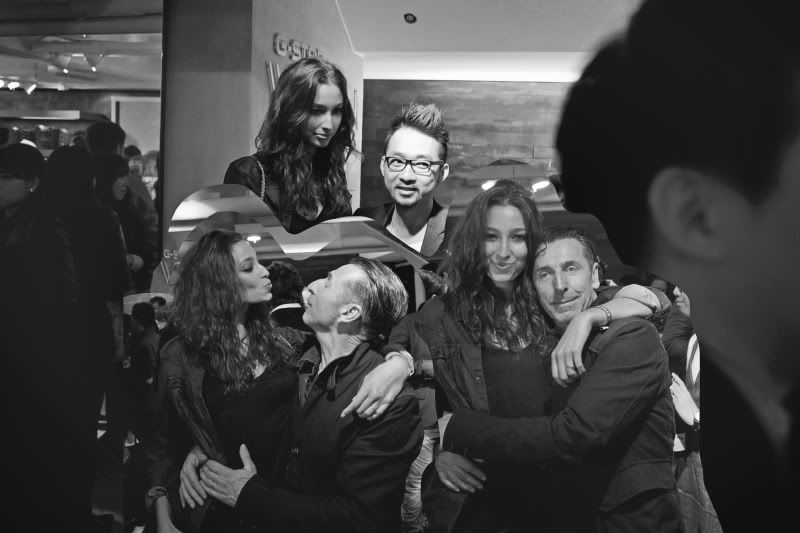 My collection of snaps from the G-Star store opening - it was such a fabulous party! I loved seeing the media circus surrounding the invited Chinese celebrities like actor/singer Aaron Kwok and top model/blogger AngelaBaby (pictured). I was also pleased to meet designer Pierre Morisset (pictured with model Alexandra Agoston) - what a great creative energy he has! Its so humbling to meet a man with such visionary ideas - and some hilarious anecdotes!
I've included a few shots of the incredible 'art pieces' which are part of the

RAW Art Series, a travelling exhibition that showcases the craftsmanship of denim and it's flexibility. All created by the G-Star Atelier.
The party also featured a very cool installation performed by a group of models, a interesting step away from the usual catwalk. The highlight was the acoustic performance by American singer/songwriter/producer Skylar Gray. I had goosebumps while she was singing her track 'Love The Way You Lie'.
I'm so grateful to be invited to take part in this event, the talent and energy behind the brand G-Star was a true inspiration.