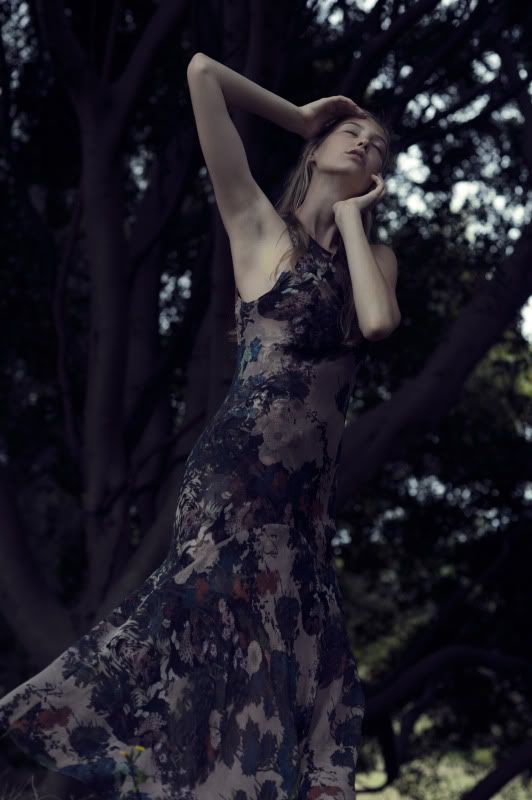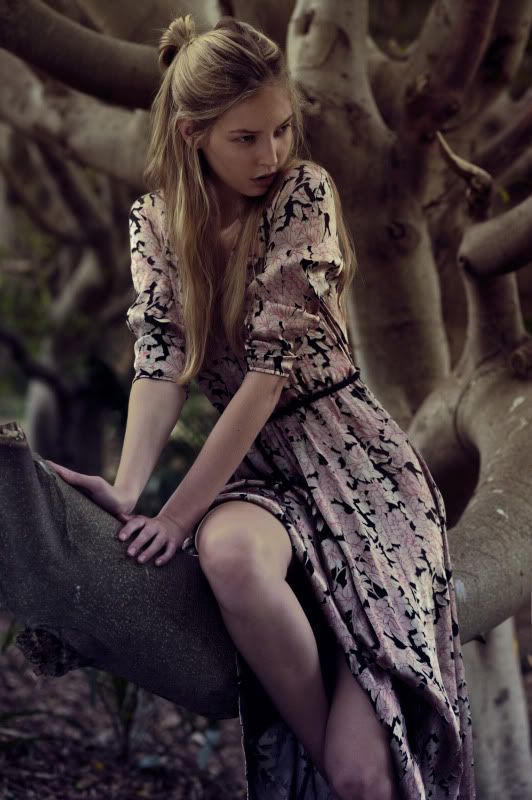 Hey All! Still surviving through this rainy Sydney 'summer' and being a photographer who near solely works with available light its being quite the challenge to create summery looking editorial spreads. The answer? Adapt. Who says summer can't be hot, humid and dark?
I actually really love working with darkness, utilising minimal light really sets the mood.
I originally planned on shooting this in Centennial Park but discovered this gem of a setting while picking up my model Chelsea (Chic) down the coast. I've become pretty demanding of my subjects these days, flailing my arms around and ordering the girls to imitate. Hope I'm not being mean. 'GET IN THE DIRT! CLIMB UP THAT TREE! DON'T RUIN THE GARMENT!'
Chelsea is a trooper for sure, quite the woodland nymph or Maid Marian.
Thanks so much to
Zimmerman
and
MCMPR
for providing these stunning printed dresses.
SEE THE REST OF MY SHOOT AT
HARPERS BAZAAR STYLE NETWORK
:)