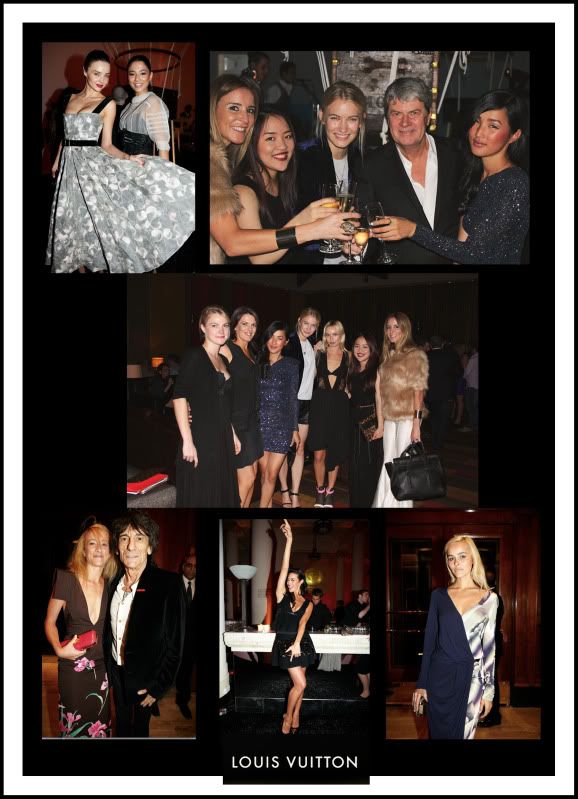 I'm literally running out the door right, husband yelling at me to hurry up - but I have to squeeze a little post in before I head away for the weekend (to watch Elton John in the Hunter)!
I've had a crazy few days so playing catch up with have to start on Tuesday, in the meantime here are a few shots from the Louis Vuitton party I have the great pleasure of attending on Friday with some of my
favourite girls in the world
and some very famous people.
I've stolen these pics from the press release and
Gary Pepper blo
g, so my own shots will have to come early next week!! Please check Nicole's blog to see who everyone is - I'm sure you can recognise Ronnie Wood, Miranda Kerr, Jess Gomes, Isabel Lucas, Megan Gale.
So fabulous!
Gary Pepper
Oracle Fox
Studded Hearts
4th and Bleeker