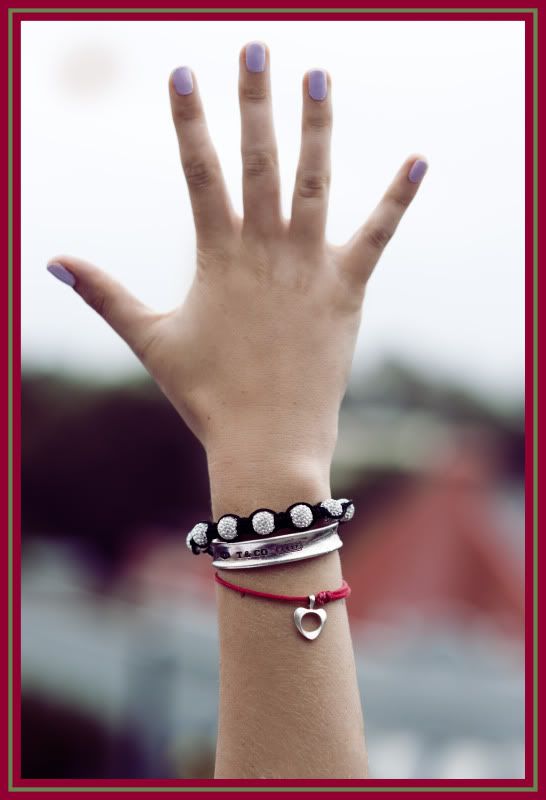 I'm sure some of you have pick up the term, coined by the very fabulous
Man Repeller
, creating a decent Arm Party is a skill where I'm a bit of an amateur, being that I'm quite the minimalist - my 'Arm Party' would be the 'scrabble and white wine double date' of parties.
Still practice makes perfect.
Here I have three little wrist gems, number 1 being actually covered in real gems, almost, my
Tresor Paris
bracelet with white crystals. So blingin'.
Secondly, my old faithful
Tiffany
cuff - given to me as a gift from my
true love
.
Finally and perhaps most importantly my sweet
Georg Jensen
heart bracelet (no I haven't joined Kabbalah). Stuck for a sweet christmas gift for a special loved one? Give the gift of giving! $50 dollars from the sale of each one of these bracelets goes to the
Australian Red Cross
.
Christmas is a time for us to be grateful for how lucky we all are to have friends, food to eat, a screen to stare at. Share some of your good will and give a little, to a charity like the Australian Red Cross who are responsible for vital community services at this time of year for those in need. Services such as a daily phone call to an isolated elderly individual to provide friendship and assistance or helping children's lives internationally by providing food and safe drinking water. So yeah... enough preaching from me, I just hope you can do you heart a favour and give it some thought.
Georg Jensen
Bracelet available in David Jones
XX