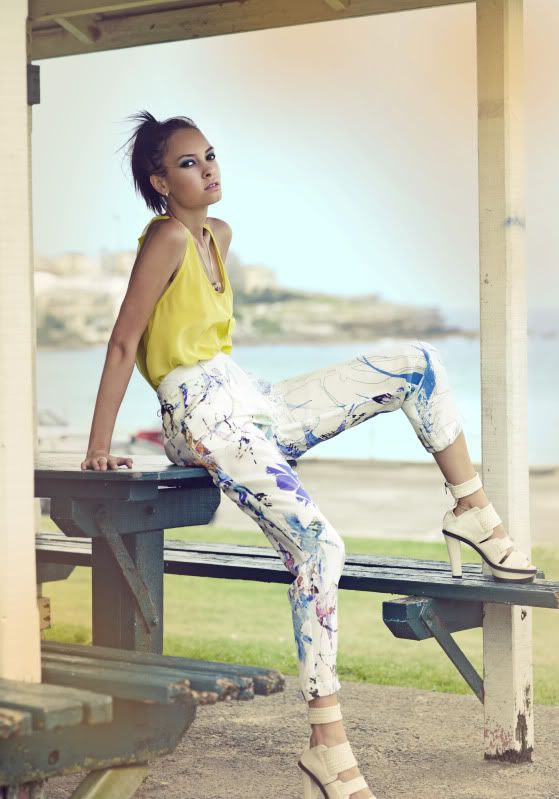 In the true spirit of recommitting to blogging and then taking on too much, I attended a blogger breakfast last week for new Aussie online retailer,
The Iconi
c, and followed that up with a test shoot with the delightful Niah from The Agency. Thankfully the test became much more when I was gratefully loaned some very cool pieces from The Iconic and was able to create a mini-editorial down in Bondi. Unfortunately the weather was completely atrocious. You can't have everything!
So as you can see
The Iconic
stocks labels like Ellery, Shakuhachi - and of course the very fabulous Stylestalker - but one of the most exciting things about this e-tailer is the shipping, if you're a Sydney-sider like myself you can have you garment arrive on your doorstep less than 3 HOURS after you click that shiny purchase button. Perfect for Friday afternoons when you're at work and realise you've got 'absolutely nothing' to wear for that event/party/date later that evening. I don't really know how they are doing it but apparently it's only 5 dollars to have this service too. Craziness.
Pic 1,
Ellery Dres
s, Models own Jewellery
Pic 2,
Therese Rawsthorne
Trousers and Singlet.
Pic 3, As 1
Pic 4,
Shakuhachi
Dress