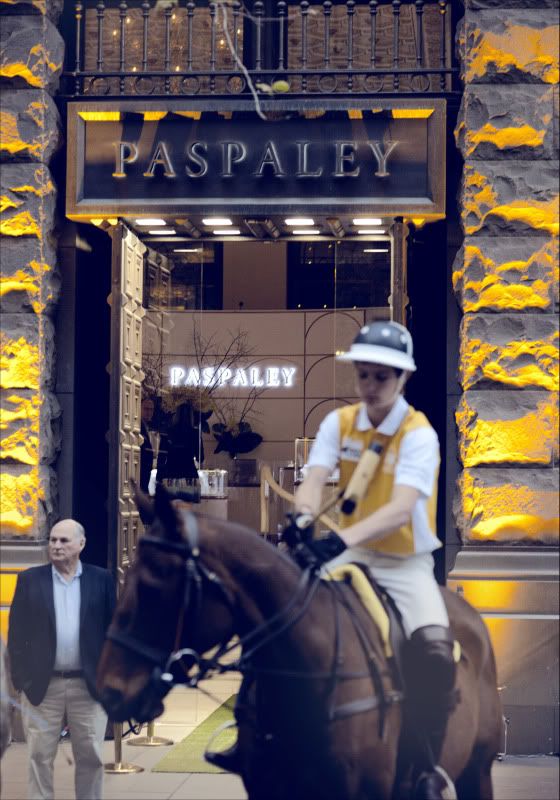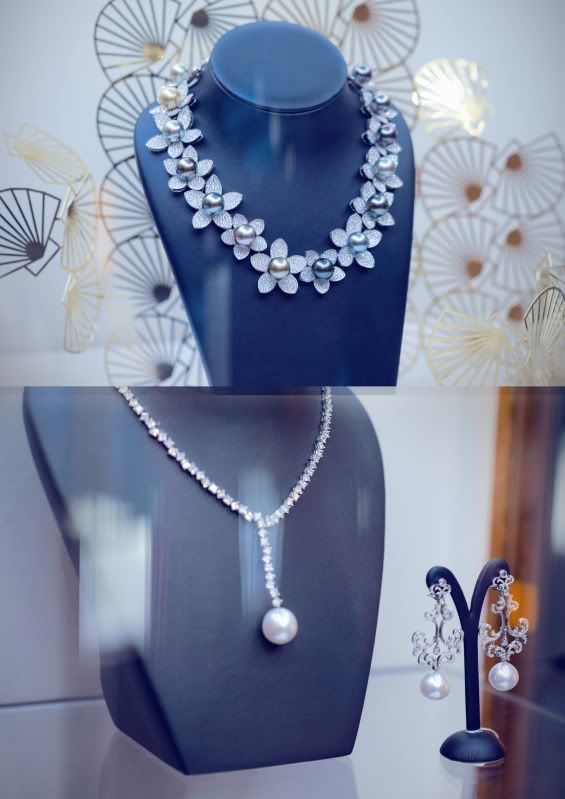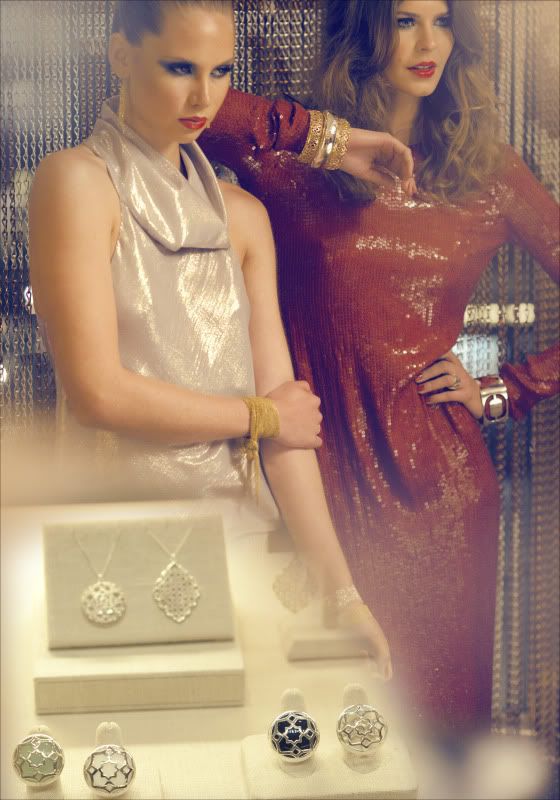 Highlights of my sojourn into the city to check out Vogue Fashion's Night Out - meeting the divine Kate O'Shea, Regional Marketing Manager for Paspaley and Meg Gray bringing her feet and corresponding shoe porn to Tiffany's. It was a fun evening of Pimm's and lemonade at Paspasley - then popcorn and cider at Tiffany's. How cute are those Polo Players?!! I love the boots.
I've still got my fingers crossed, entered a comp to win some stunning Paspasley Pearl earrings - would match my dress perfectly. Later I almost got caught up in the moment and splashed on a Paloma Picasso ring. I once got to meet Paloma Picasso at a Tiffany event so I was feeling quite attached... She's amazing.
Must save my pennies for honeymoon!
Had to leave VFNO early due to a twisted knee which was quite sad - still theres always next year!