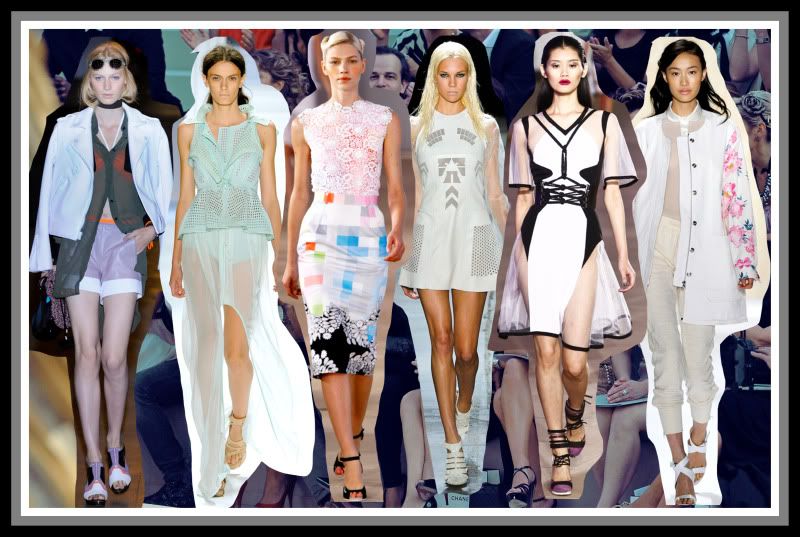 Looks I'm loving from the NY shows right now - vibrant prints, lazer cutouts, sporty and futuristic. There's some also strappy heels happening too.
All pics, Style.com
Rag & Bone, Vera Wang, Preen, Alexander Wang, Prabal Gurang, ADAM
Flying back to WA today for my wedding on Saturday, expect my posts to be few and far between over the next month - and apologies in advance if you're trying to reach me via email.