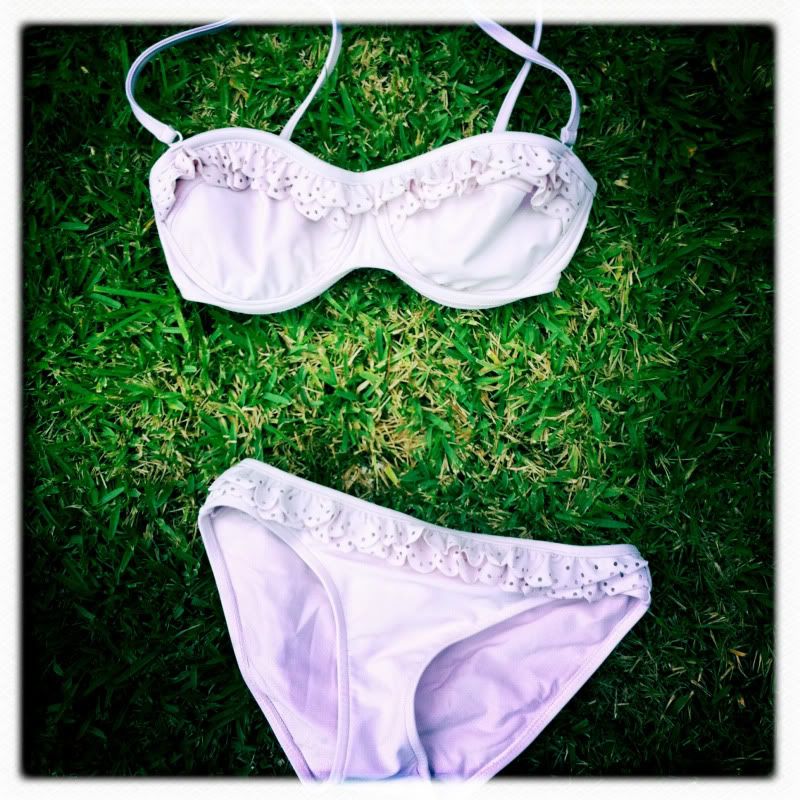 I love the fifties style swimsuits that have swamped the market right now with this seemingly undying 'Mad Men' fever but I'm not sure that the high waist pants suit my frame. Voila! Fifties style for the treadmill inclined courtesy of
Sunburn Swimwear
and Seafolly. Love love love, so petite and fun. Now to put down this white choc Magnum and getting working on my end of summer bod a la' Jessica Hart. Its not too late right? Pfft, who am I kidding. Sydney has taken a pass on summer this year.
And wow a long time between drinks no? But I have a whole load of content backed up the hilt so prepare for the backlog to spew forth. I've been working (modelling and photography) interstate and travelling so my blog has taken a backseat for the meantime.
This week its back on, like donkey kong.