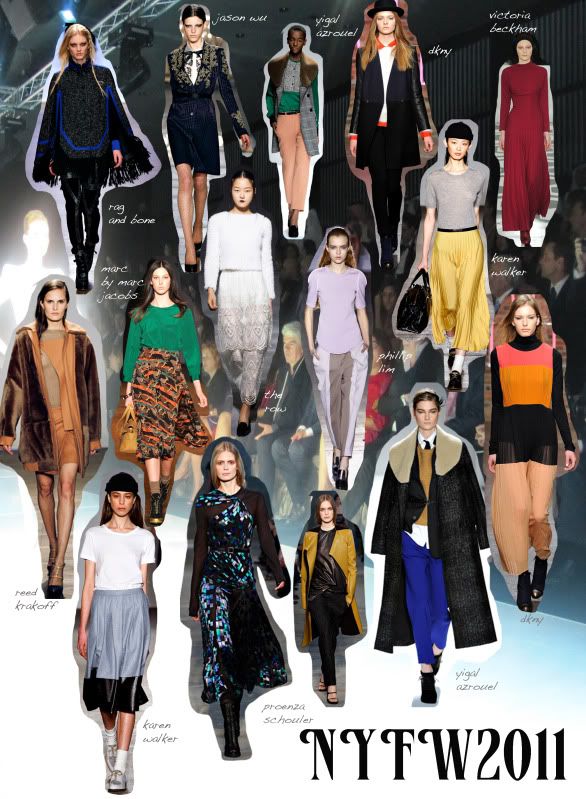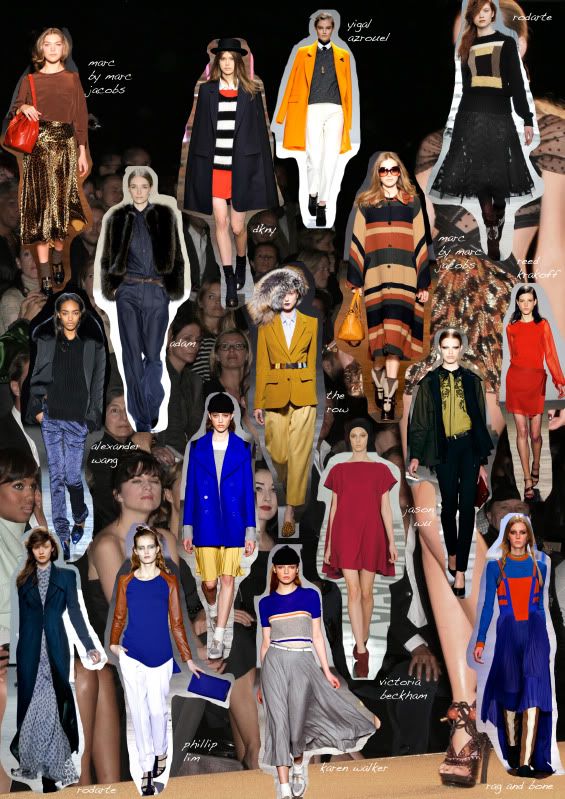 One part preppy, one part masculine, one part geeky, one part minimalist, bit of 70's, a splash of colour. Any feminine ensemble needs to be conservative... cover it up ladies! Some of my favourite looks from New York Fashion week, as in this is what I want to be wearing right now. Luckily for me many of these styles are actually pretty achievable with a couple shopping trips to Country Road, American Apparel, Seed Femme or the local Op Shops. If I had to pick a singular favourite show for New York it would be Karen Walker, I would burn everything in my wardrobe to replace it with entire collection. Rag and Bone, Alexander Wang, The Row, Yigal Azrouel, Phillip Lim were all outstanding in my eyes. Very very cool, but lacking the dorky element that I strangely find so endearing, the awkward skirt and sleeve lengths, oversized, mismatched colourings.
Now to patiently await my other favourites, Dries Van Noten, Celine, Jil Sander, Chloe, Christopher Kane, Erdem, Burberry Psorsum, Giles, Roksanda Illincic, Unique... so many more.
I'm so peeved right now my best friends Susie and Rach got to go to NYC for fashion week and I was left behind because I had to work. No fair.
Next time... or maybe the time after that.