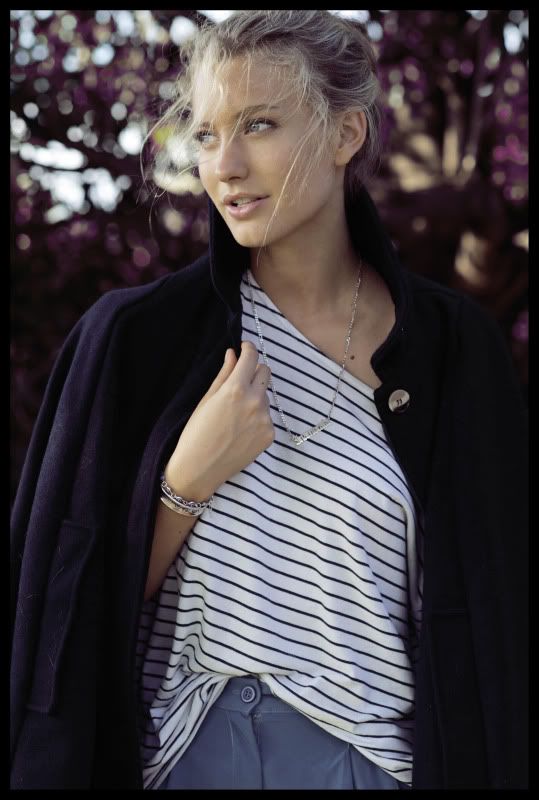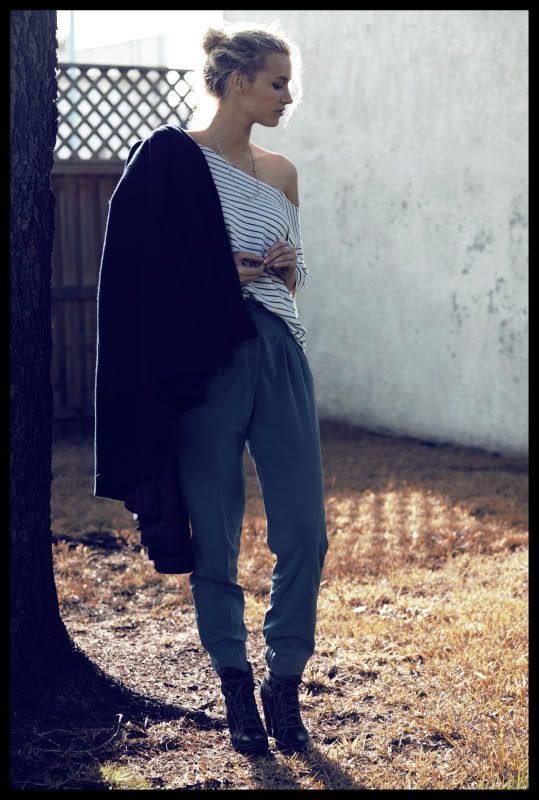 So whats this? An outfit post! The planets have aligned and I have found a moment to feature yours truly, snapped by my dearest love in the sparkling light of our backyard. Wearing an old faithful fashion staple - the striped tee.
I'm so busting with creative energy right now - summer has arrived and I'm headed to Western Australia over Christmas and New Year for a much needed break from the rain and the city. I had the esteemed pleasure of meeting the delightful Garance Dore which has left me with re-newed vigour in respect to tapping out more details of my life on the blog. I had the idea for sometime that it wasn't so interesting for all of you to hear about the daily details of my life but have come to realise that I'm sacrificing the personality of my blog - so I'm back! Revelling in warm weather glory, getting fit for summer and pumped to take some glorious images in sparkling sunsets over the coming weeks.
The festive season always brings my mood up. Seasons Greetings all!
trousers,
American Apparel
woolen cape,
American Apparel
booties,
Dassler for Puma
shirt, RVCA