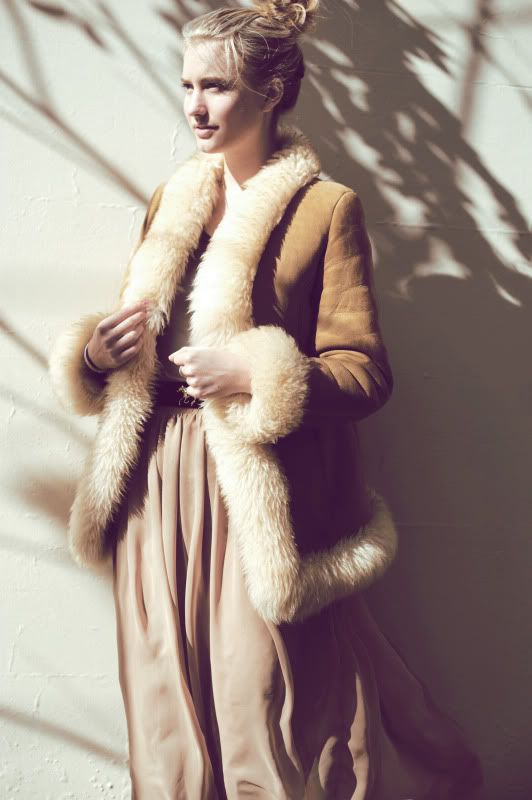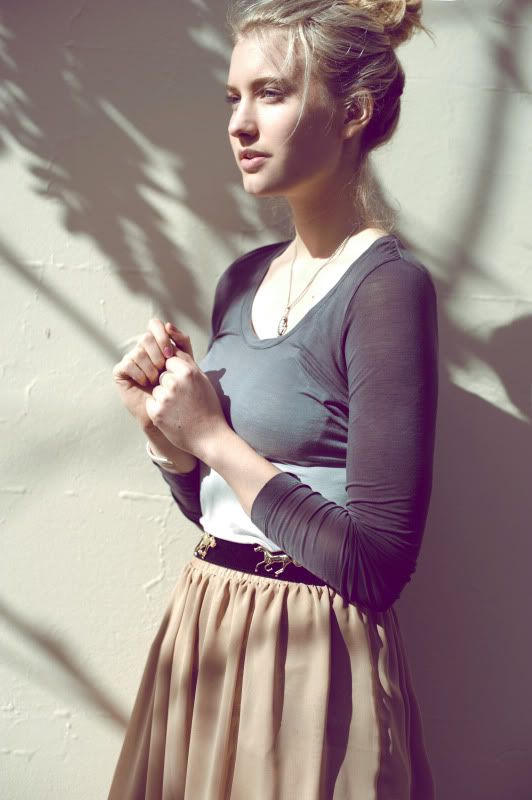 How do these days slip away from me? I've been so useless at keeping my blog updated lately - still I must confess its been more than blissful to be ignorant of it for a week or so. I've been pretty busy with various projects, modelling work, family events, life.
Currently making plans to link my blog to a new website, featuring my photographic work (and some photoshoots never before seen) so stick around for that, I'm really excited about it!
I love love love this skirt from American Apparel, so delightfully 'swishy' and great fun to wear. Very current hue that goes with most things particularly
Susie'
s shearling coat which I may need to hijack for the remainder of winter.
skirt,
American Apparel
coat, Vintage
belt, Vintage
shirt, Country Road