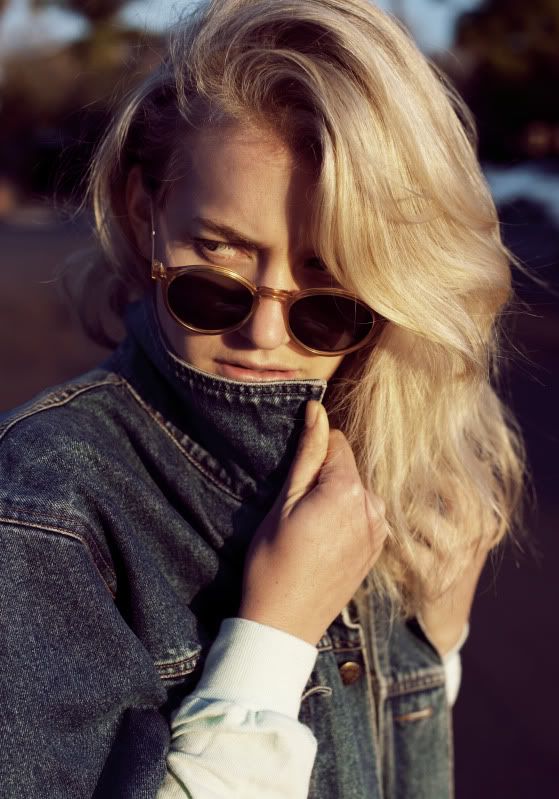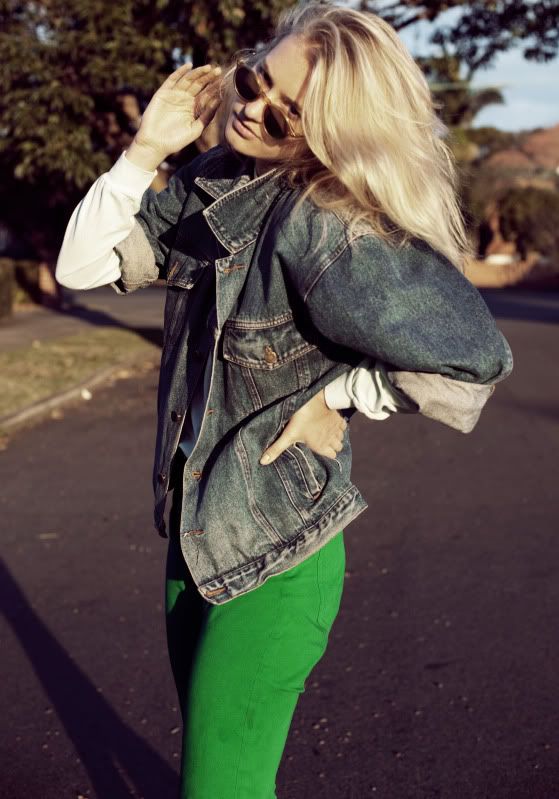 The inescapably cold weather in Sydney is leaving me feeling pretty uninspired on the fashion-front. Pea green on mint green is the most creative idea I could come up with. This men's denim jacket isn't quite the right shape but its heavy and warm.
Clogs again, love.
I had my roots retouched courtesy of
Wildlife
again - I always walk out of that place feeling like a new person.
clogs,
Funkis
trousers and shirt,
American Apparel
sunglasses, Flemington Markets
jacket, Salvos