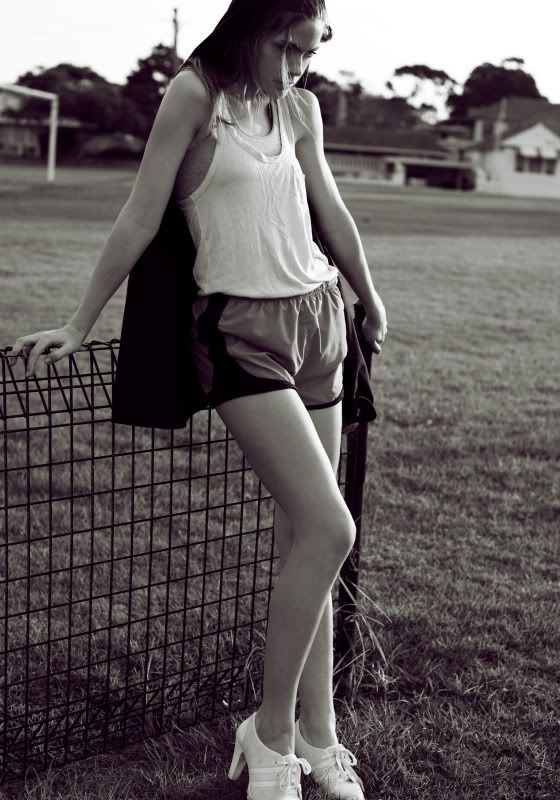 Have been AWOL on my blog this past week having been busy with various projects but I have a few good outfit posts planned over the next week so hopefully I can make up for it.
My good friend Hope Watson (
Chadwicks
) agreed to testing with me this week and I'm soooo happy with the results, she's really great to shoot because her features are so striking and she looks great from any angle. We pooled our resources to produce this sporty theme styling - which suits her so well.
Hope also has a blog
Girl Meets Ball
, detailing all things to do with the World Cup and Australian Soccer. Its the perfect place to go if you want to impress your guy friends with soccer trivia while they are all glued to the couch during the pending Fifa event!
Outfit 1: heels,
GMarket
. everything else, Models own
Outfit 2: cape,
American Apparel
. singlet and bra, Models own
Outfit 3: cape,
American Apparel
. heels, ASOS, everything else, Models own
Outfit 4: riding pant,
American Apparel
. tee, Nike
Outfit 5: satin jacket and socks,
American Apparel
. everything else, Models own
Outfit 6: bike shorts,
American Apparel
, everything else, Models own
Outfit 7: singlet,
American Apparel
. bra, Models own