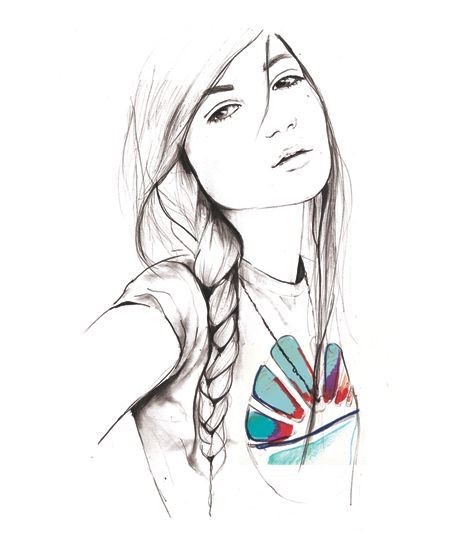 It is truly such a high form of flattery to have someone of such accomplished talent illustrate my own work.
Sarah Hankinson
illustrated this image of Madelene, please check her site to see more of her beautiful fashion inspired works.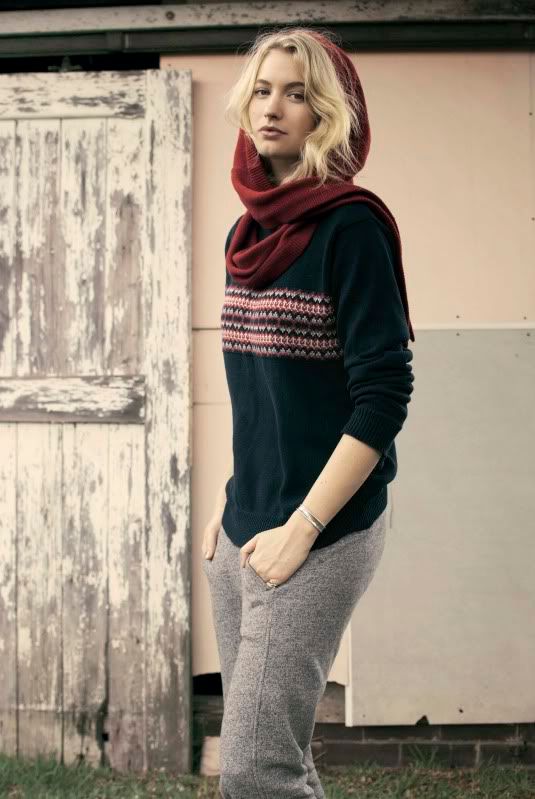 And just in case you forgotten who was publishing this blog here's a brief and slightly uninteresting outfit post. I took this picture just before flying out to LA, mostly just to test out this location - the backyard at my new house and to show you my cute new scarf/hood from my new fave online retailer
Storets
. I shot a new test with an incredible Priscillas model yesterday with my D700 and you'll be getting a clearer view of my new equipment and locale very soon. Hopefully tomorrow when I have my broadband finally up and running.... sitting in a cafe right now, its taken 15 minutes to load one picture into photobucket...
scarf hoodie
,
Storets
tracksuit pants,
Bonds
(heart)
jumper, Paddys Markets