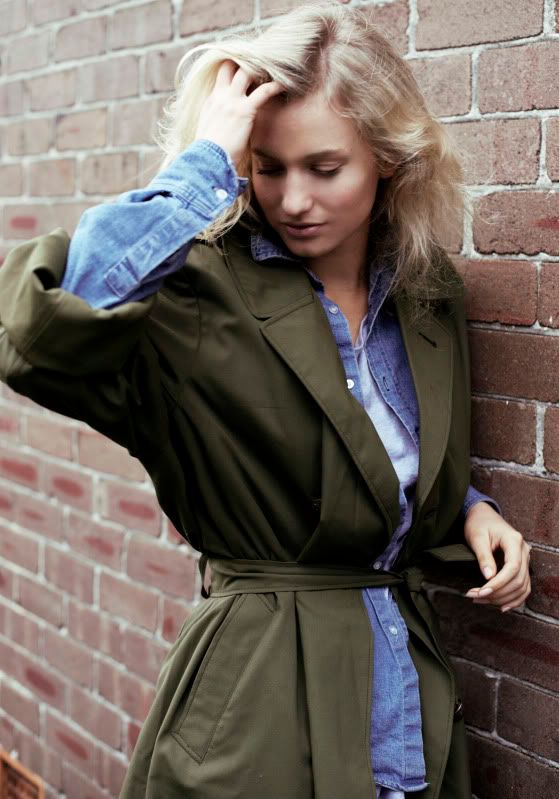 Will it ever stop raining in Sydney? I'm trying to work on a project at the moment and getting the job done is near impossible with all this downpour - plus its forecast to rain all next week. Boo to that.
So finally another outfit post - a superfast 'running out the door' look, high contrast, blue tones meets army coat. Have to say, I love winter right now, enjoying layering up so so very much.
I guess you've all noticed my new logo on my blog - I decided to go something a little more streamlined and professional (scoff!).
Thanks again all of ya. x
Coat, Army Surplus
shirt, RVCA
tee,
American Apparel
pleated pant,
American Apparel
dance shoe,
American Apparel
P.S. I know I have my tongue sticking out in that first shot, its a new look I'm trying out - do ya'll think it'll catch on?