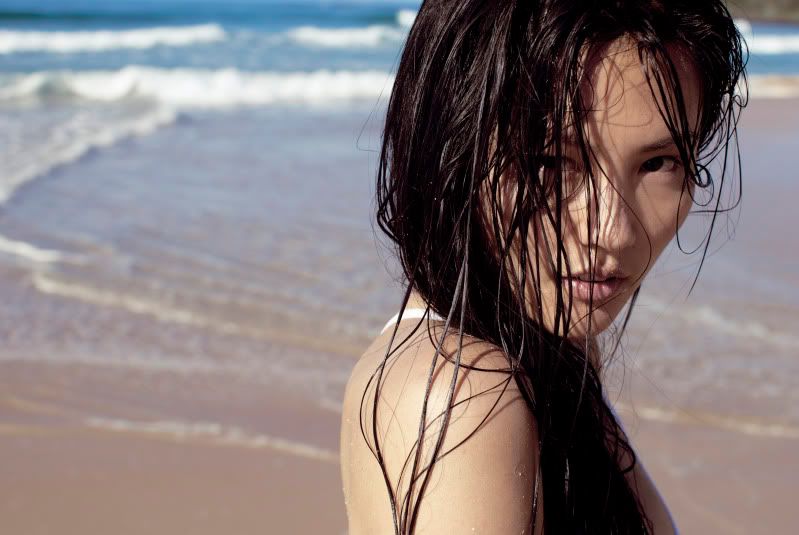 I don't have any internet at home at the moment. I'm drudging around sydney with laptop and camera in tow and I really don't want to bother. My blog is a niggling feeling always in the back of my mind, post, post, post. I was going to feature a favourite editorial of mine but its disappointing not being able to provide at least a little original content. I'm going to be post crazy next week, hopefully will be all over fashion week like a rash.
Sue-ann is one of my best friends, shes 50% of the creative genius behind Stylestalker. I took this shot of her at the beach a couple weekends back and you can see more of Susie and Rachel on the
Stylestalker blog
, now featuring their outfit posts. These two keep me inspired everyday! Wish I could spill on the pending Stylestalker collection, its scuba sweet.
I never get tired of this wet look.