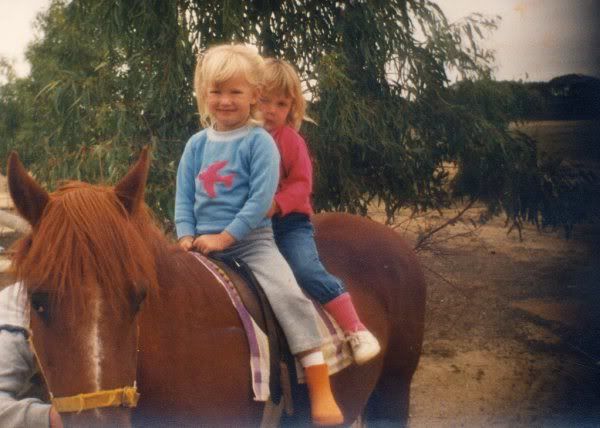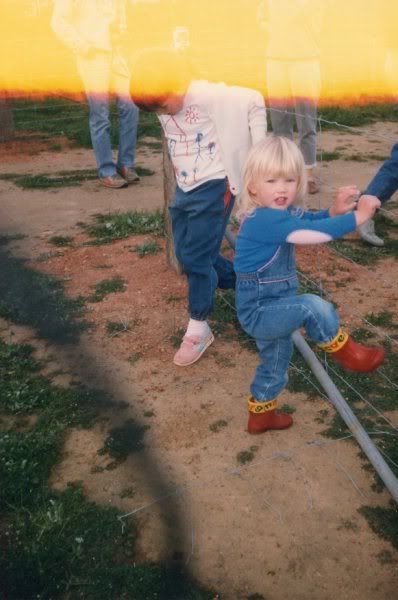 Haven't had time this past week for blogging so heres a few old photos featuring some of my favourite farm-work inspired outfits. Uber red and yellow or orange low rise gumboots, blue jumper with pink bird, sassy overalls paired with chic elbow-patch jumper.
Thanks to Mum who scanned and emailed me these on a whim. My sister is the one sitting in the puddle, so cute. My Dad is in the photo at the shearing shed - that's some hard work.
All clothing, Hand-me-downs.