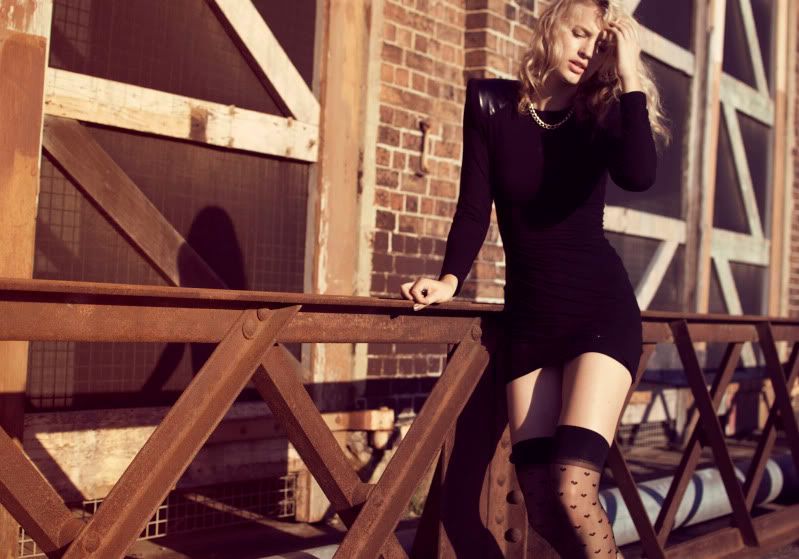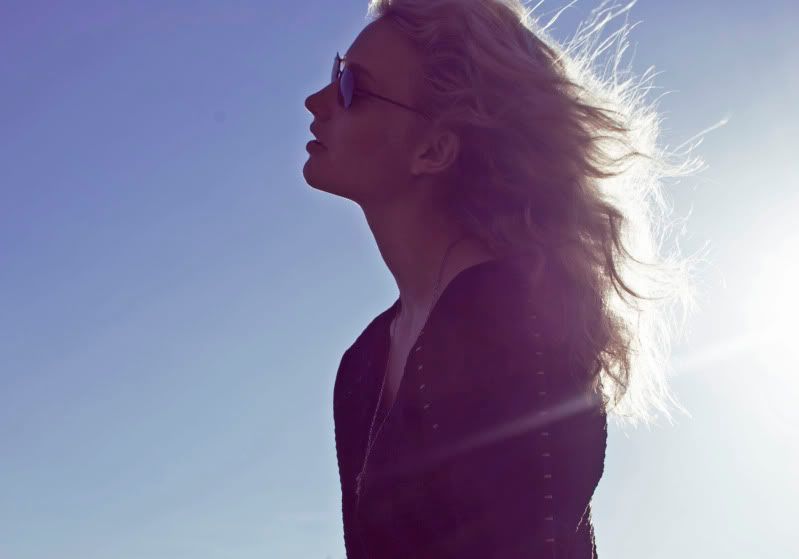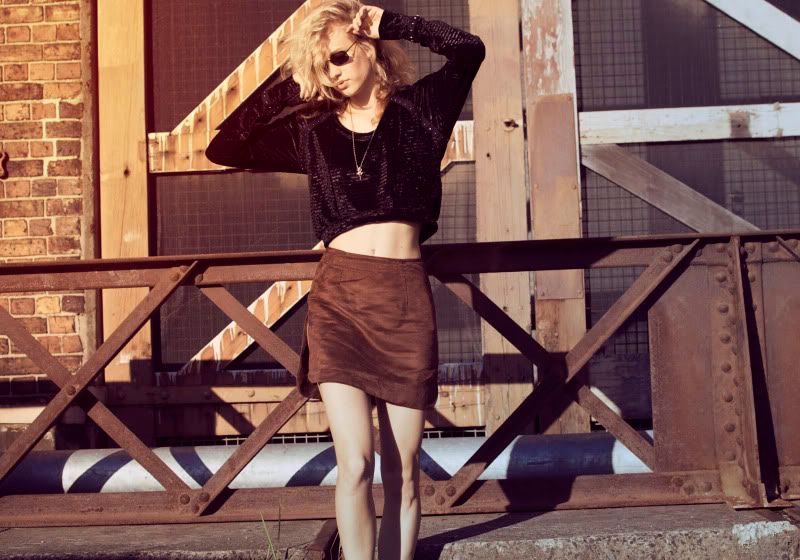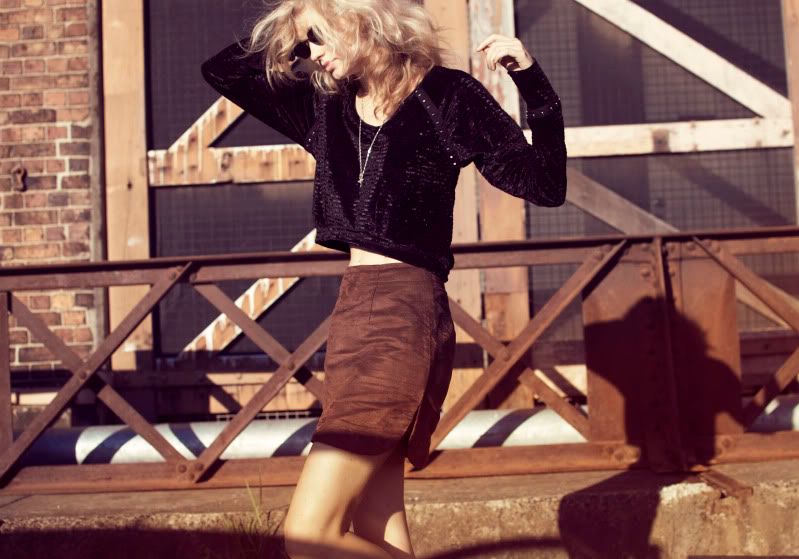 I've come to the conclusion that I owe all of you some variety with my locations so I've bitten the bullet found somewhere new. I haven't had much chance to shoot outfits these past weeks so heres a couple in one go, I actually had four from the last week to shoot but my camera went flat before I managed them. Should get around to them tomorrow.
So excited about the new Stylestalker range now available, the shoulder pads are FIERCE! I'm wearing the incredible Raven dress in this first set of images. Power dressing!!! Wait till you see the blazers coming soon. I'm also loving all the velvet in the current show seasons and this top from
Toi Et Moi
is a perfect example of how Aussie designers can make any trend so casual and wearable. Probably going to wear this top till it has holes in it.
I've got to amend an error I made on my last post - those fanastic trousers I'm sporting? Not California Select but rather American Apparel, so get your Unisex School Boy Pants
here
.
Lenne at the innovative
Night Watch
blog has a little feature on me, check out the ten questions
HERE
- there may even be a couple of my photography and modelling tips...
I've also scored a feature in Style Sample Mag - which may also have a few of my photography tips, so make sure you scope it out HERE. The Mag is chock full of interviews with other bloggers and stars the incredible Liz from Pop Culture Late Afternoon on the cover.
Outfit 1
Raven Dress,
Stylestalker
Sheer Luxe Shapes Sock,
American Apparel
Bling, Vintage
Outfit 2
Velvet Cropped Top,
Toi Et Moi
Suede Skirt,
Urban Outfitters
Sunglasses, Vintage