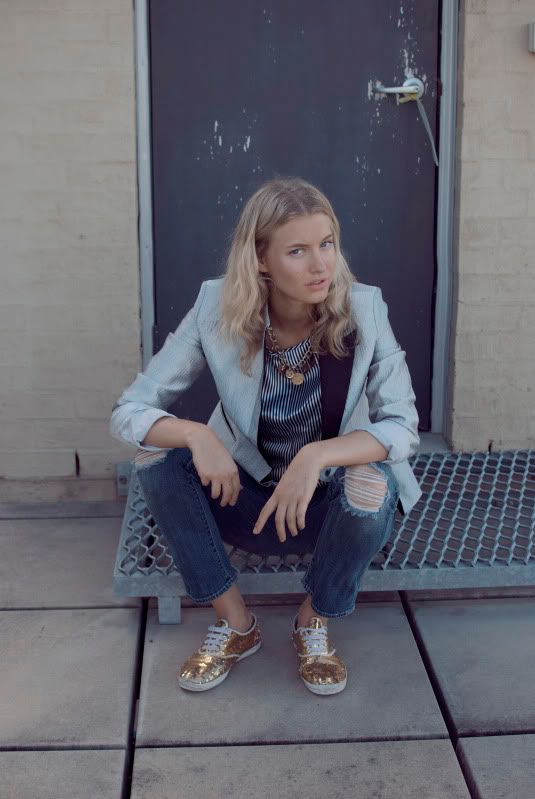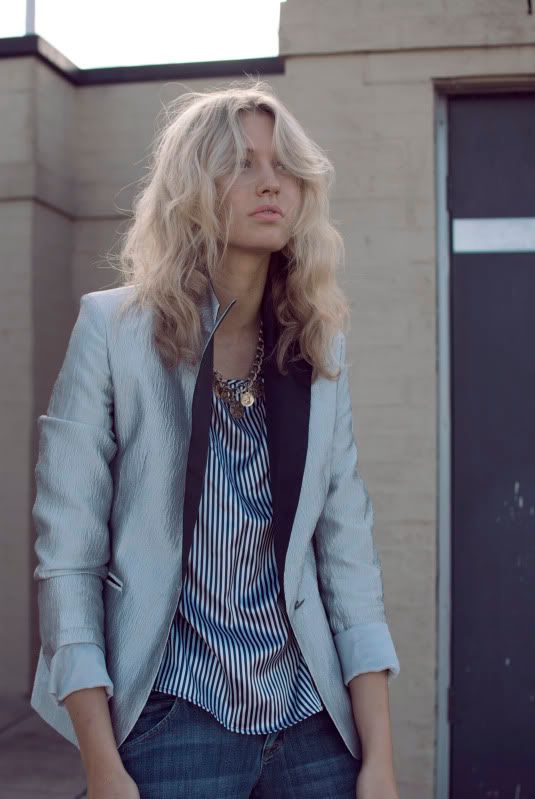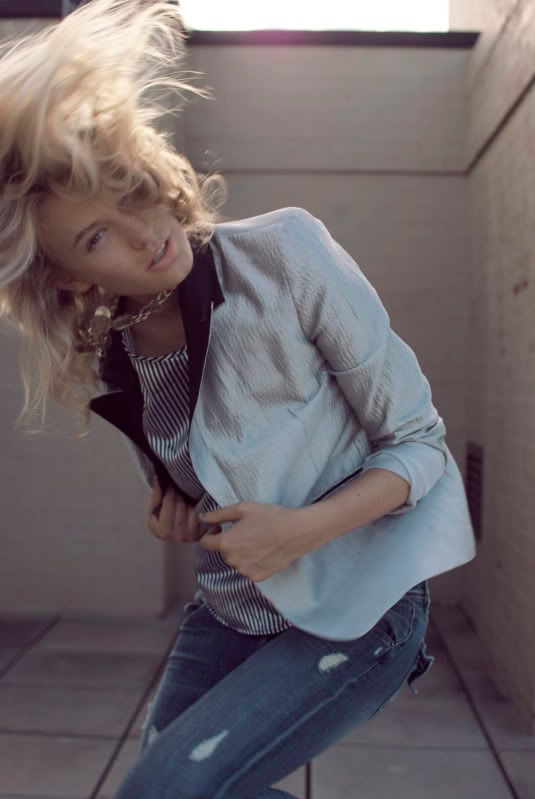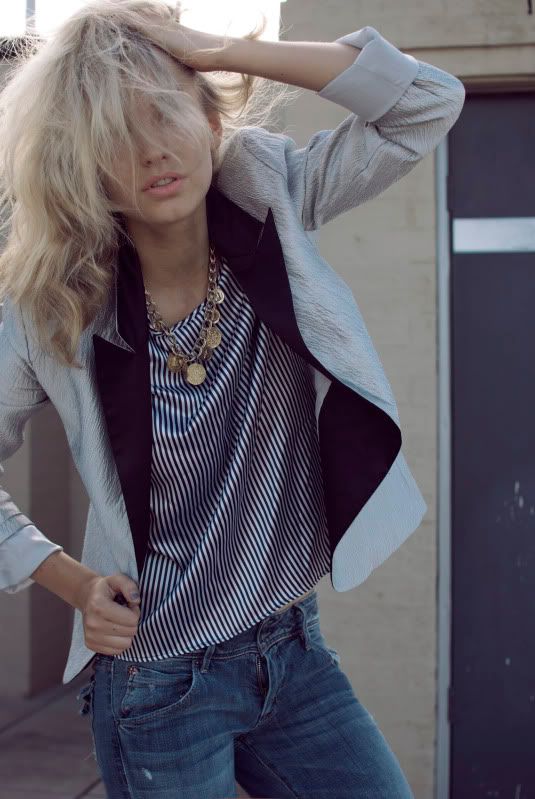 Everytime I ever get a spray tan it never fails to shock me how different it makes me look and feel. Despite it being a beautiful summer here in Sydney I've never been one to make time for sun tanning. I feel a bit absurd. The only time I ever get a spray tan is if a client requests I get one. It's against the rules to wear silver with gold right? Barbie could totally get away with it... especially if she has spangly guitar.
And yes I know my fly is undone in one of these shots, it happens. :)
jacket,
Toi Et Moi
(check out their new blog!)
shirt,
American Apparel
shoes, Palm Beach Shoes
necklace, some shop at the airport...
babyboot jeans,
Hudson Jeans