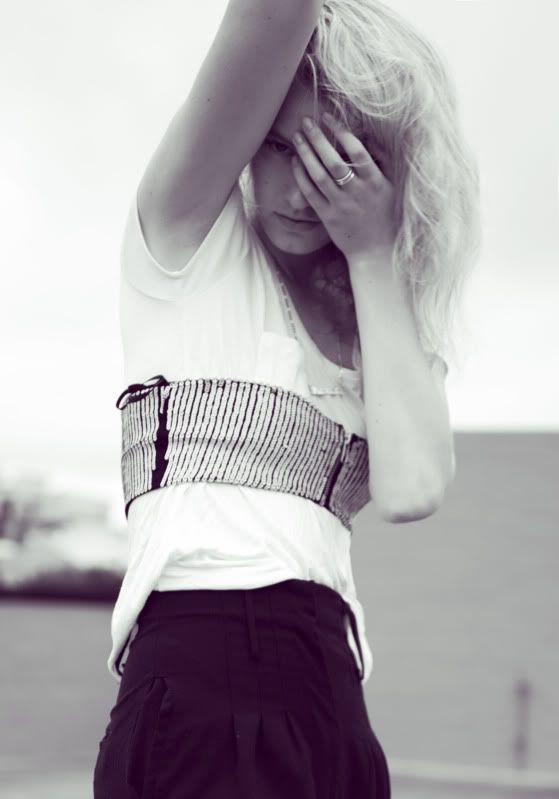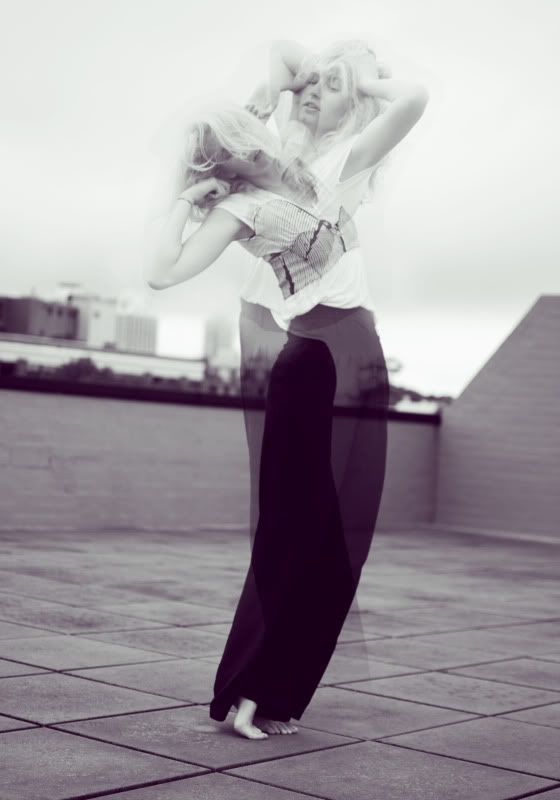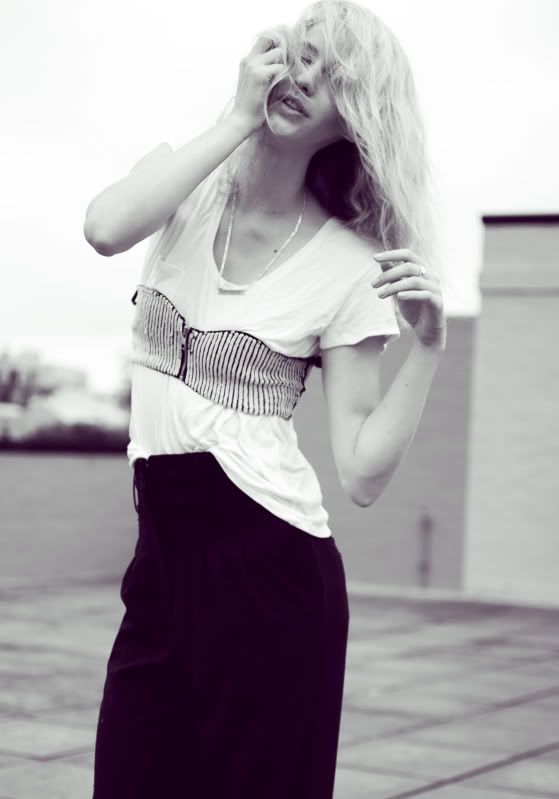 Experimenting with monochromatics, the effect in the centre is a work in progress but expect to see more of this style, it's so easy to do I can't believe I haven't tried it before.
I'm delighted to announce along with this post my new role as a contributor to Tangent Digital. My first assignment, an interview and photoshoot with my my model friend Katie Ball - I'll post again soon with the link and pics. Working with Katie was so much fun, she's a natural and so flawless. It was so easy to take beautiful pictures of her!
The below images are from my recent feature in the fantastic online mag, Glossy. This issue is jammed with editorials and my favourite article about illustrator Laura Laine and her unique style. Head to
Glossy
for more.
Finally - Kelly, who is the exceptionally talented illustrator behind
BirdyandMe
tagged me for the Sportgirl Heart blogger promotion. Not usually into tagging but since its from Kelly and Sportsgirl I really can't resist.
What are you wearing right now? See above.
Post a picture that means summer to you:
Wharton Beach, my favourite spot in my hometown.
What tracks are essential on your summer playlist?
Anything by RJD2, Paolo Nutini, Hotel Costes, Marina and the Diamonds.... heaps more!
Favourite piece of clothing from the Sportgirl Summer collections?
The Sienna Skort
Describe your perfect summer:
BBQs on balmy evenings, mornings at the beach, spending time with friends and family, heading to concerts and festivals.
pants, Lucky 18