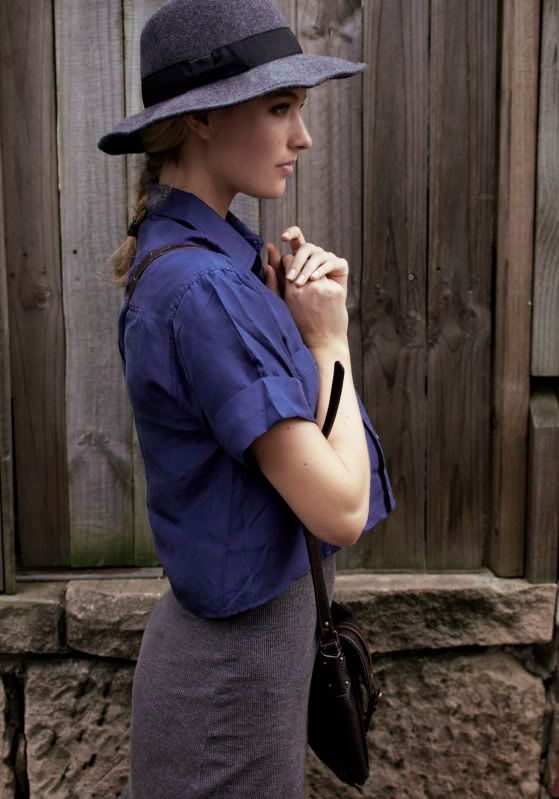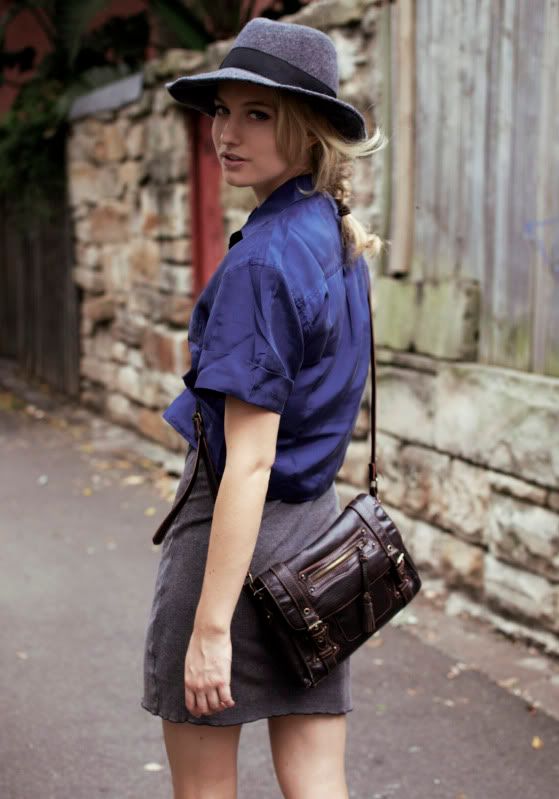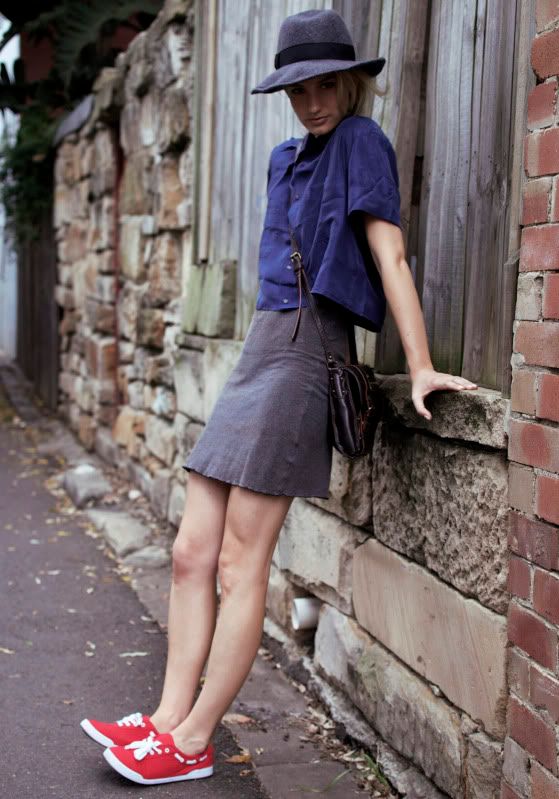 I'm always delighted to receive a parcel in the post and today is an especially lucky day for me as I've received an outstanding collection of pieces from
California Select
. I've got so many outfits I need to post! I've been quite busy lately so I'm grateful to have managed this one, with my beautiful cropped blue silk shirt. I think someone at California Select HQ has been reading my mind...
I've got a feature today on
The Grand Social blog
- for those of you who are familiar with
The Grand Socia
l, its an online store featuring some of the best established and upcoming Australian designers, including Ellery, Nathan Smith, LIFEwithBIRD, Romance Was Born, Jayson Brunsdon,Trimapee, Anna & Boy... I've chosen five of my favourite pieces from their ranges and you can see it all
HERE
. I was floored by this incredible AmberJules Lulu maxi dress, so elegant and comfortable - and doubly enticing due to being modelled by my friend Annika. I picked out the most incredible Ellery for Graz sunglasses too, you gotta see!
As for the turban in the Susie Reid post, I know a few of you are interested in how its done, all you need to is begin as though you're going to wrap the scarf from the back of your head to the front, then twist or loop the two sides together at the front and then tie it at the back. The downside of this is that you have a large tie at the back of your head. Was fine for the purpose of my photo. Sorry if this doesnt make any sense!
I must also add here that I check my Junk mail box for the first time ever last week and realised that I've losing some important mails to the trash - If you've sent me an email that I've seemingly neglected please try again, I do try to get back to as many as possible. Sometimes I fall a little behind, but I don't mean to forget anyone :)
I adored all the comments on my Susie Reid post. XOXO
bag (this is old!), French Connection
Evan took these pictures for me