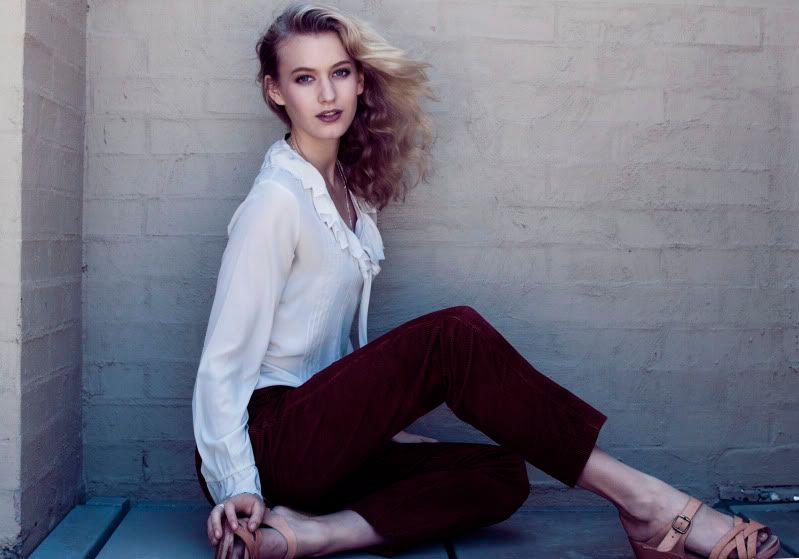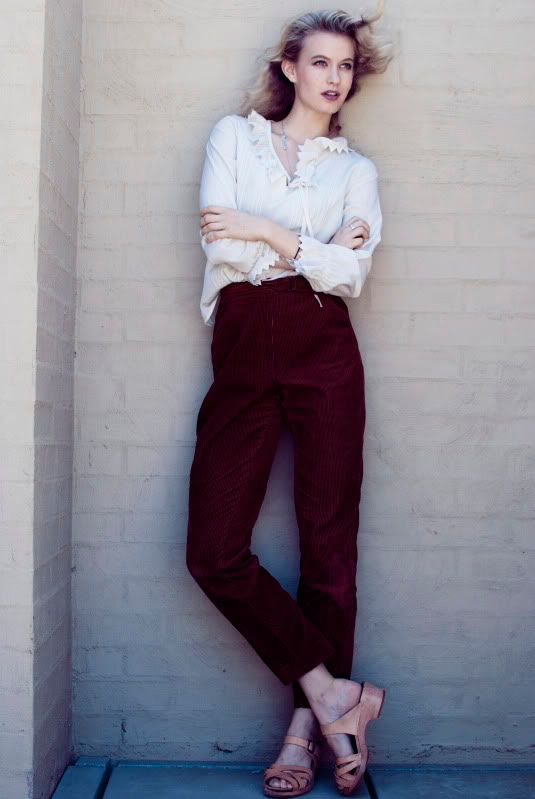 Promised myself I'd get out of holiday mode this week and I've triumphantly failed to achieve anything whatsoever besides tackling my increasing mountain of laundry. Gratefully, I plucked up this afternoon and decided to do a combo make-up and outfit post.
I have to admit, this post is me showing off a little - the beauty shot particularly. Once I went upstairs to shoot the outfit, I realised the natural light available to me was extremely harsh and overhead and would end up looking terrible. I decided to shoot in this little nook which was shaded from all angles - only to find the light was reflecting directly into my face almost perfectly. The darker walls either side provided an excellent beauty set up AND the wind was gently blowing my hair, similar to using a fan in studio. Its amazing how variables can just fall together in your favour.
My hair also got an extra bit of love today on account of my recent purchase of a Mason Pearson brush. Possibly the most expensive brush on the planet, the pocket version I purchased was $80 AU but definitely worth it for me, its imperative my hair has a semblance of health.
The make-up has been a little obscured by the edit effects I've used on the images but its basically a dusty brown eye with a wine lip tint and filled in brows, a bit of mascara. The lip tint is from Bloom cosmetics and comes on a handy little pen so filling in my lips is easy and doesnt budge as much a normal lippy. One of my new favourite products.
Thanks for sticking around!
corduroy trousers, Vintage

shirt, Vintage

shoes, Funkis