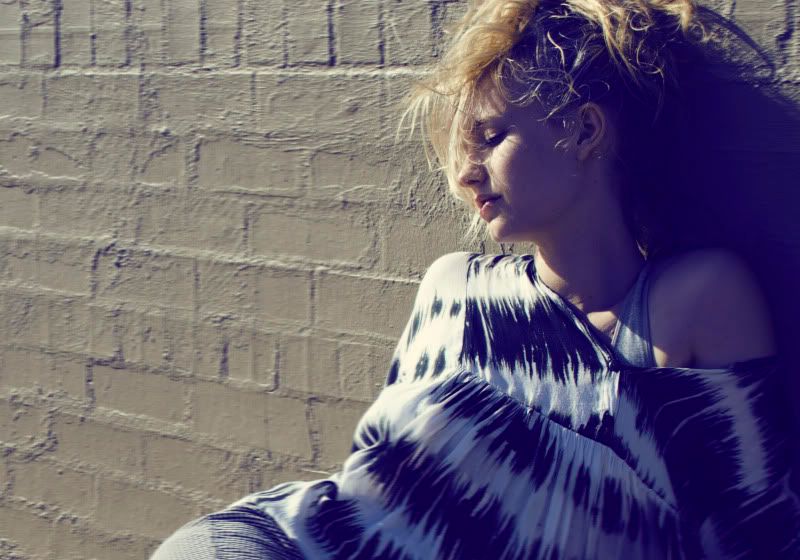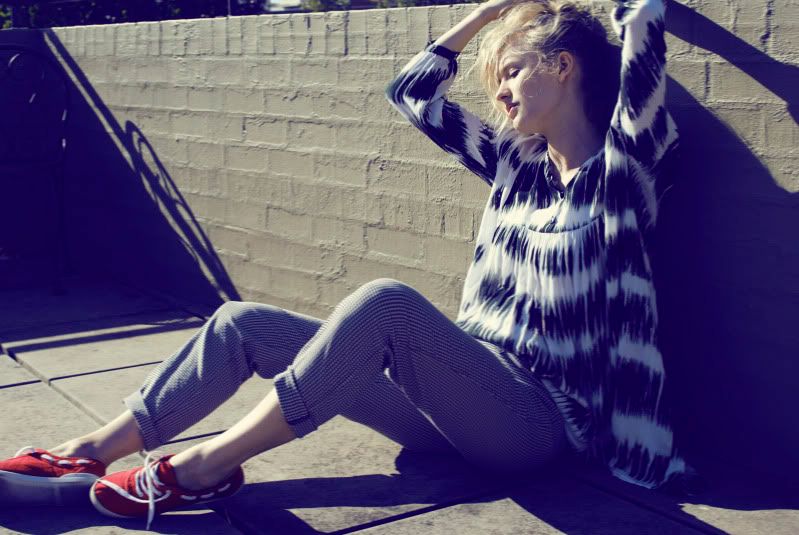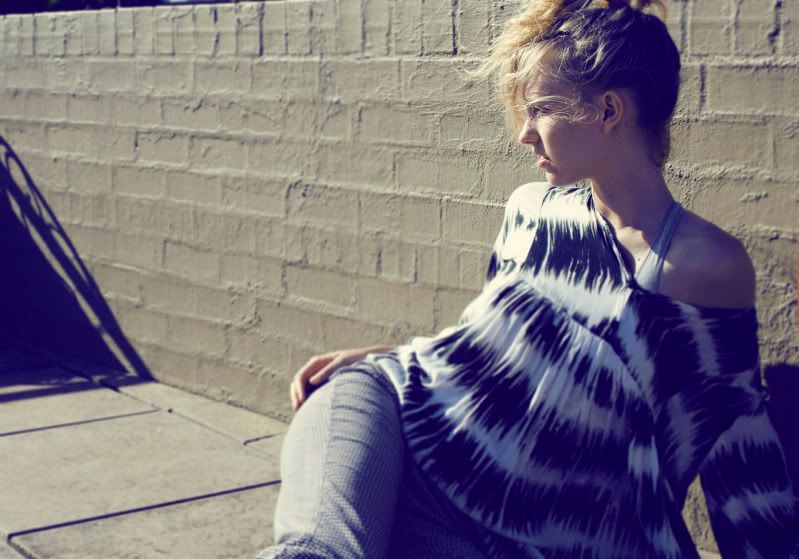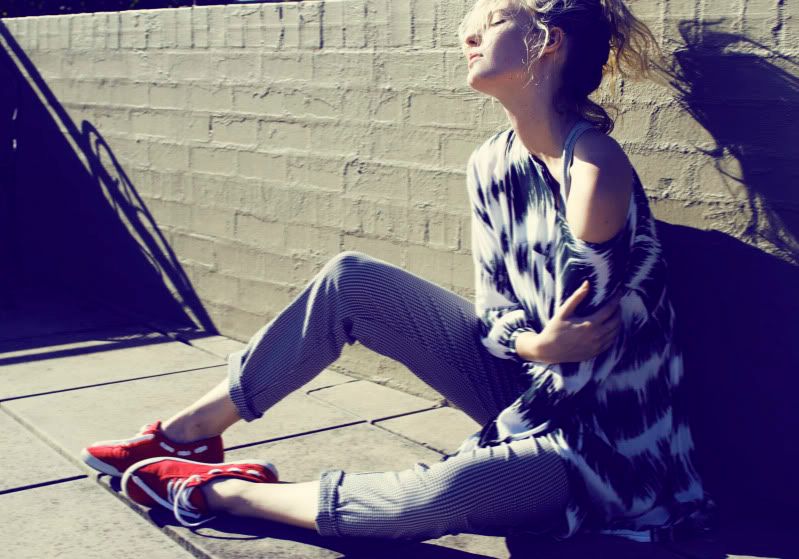 Really enjoying blogging lately. Feeling very inspired and open minded which has given me alot of freedom and confidence to make use of lighting and posing. I've also had the very lucky opportunity of working with some seriously talented photographers,
Stephen Ward
,
Jenni Hare
and
Amanda Austin
. I always try to learn as much as possible each time I work with someone new - Its no secret that I really love my job.
Mixing prints again, I love this quirky effect. Contrasting the black and white with some red shoes.
shirt,
Stylestalker
pants, Vintage
shoes, Kmart
Photography Tip: If you think your pics aren't quite as impressive as you'd like them to be, try getting closer to your subject.