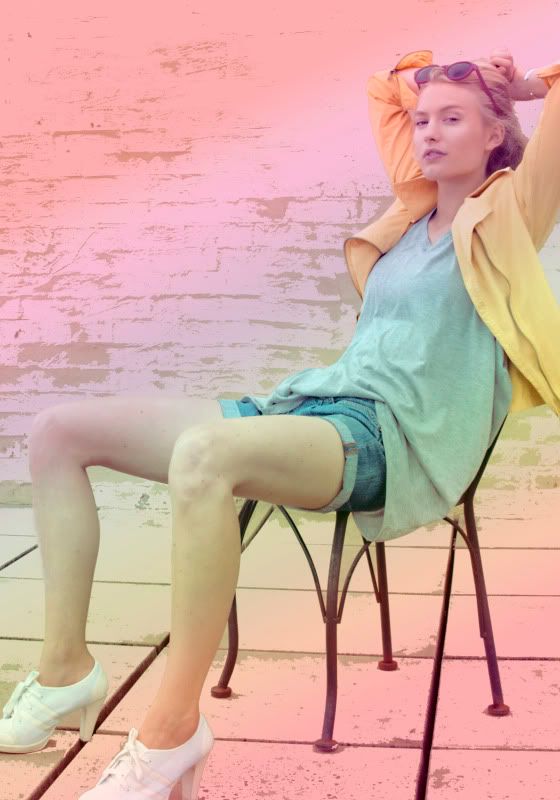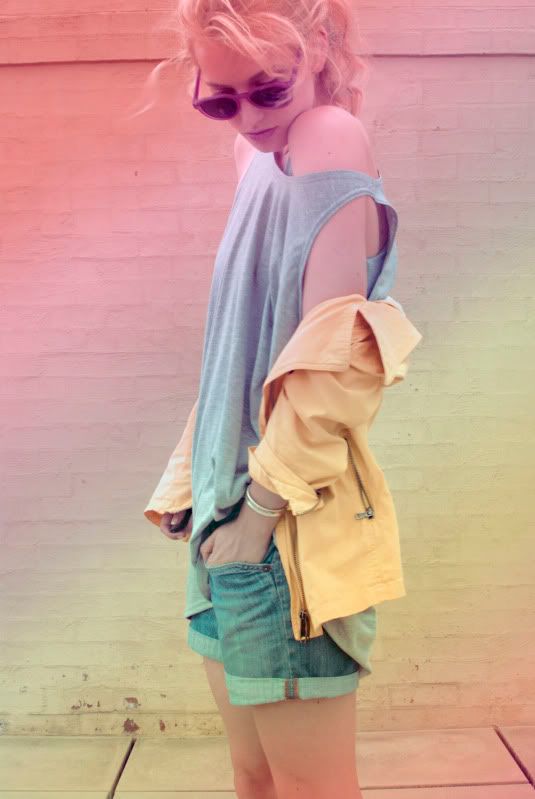 I had originally had opted to give these pictures the black and white treatment but decided it was boring. I love this colourful effect I've discovered! I'm trying to create more variety because I've been using the same setting constantly and I know that its probably becoming a bit old hat. Plus my outfit is another very casual one, always looking for ways to jazz things up.
Spent all day yesterday at the Big Day Out music festival, which was so much fun, but today I'm exhausted from all my jumping around. Muse always puts on a fantastic show and Dizzy Rascal was totally exhilarating because it was incredibly hot (45C!) and just as his set was starting it began to rain heavily. The crowd loved it and the mood was infectious. Can't ever see enough live concerts - best way to unwind.
Hope you all enjoyed the weekend as much as me!
jacket, Vintage
shorts, Just Jeans
singlet,
Staple
shoes,
ASOS