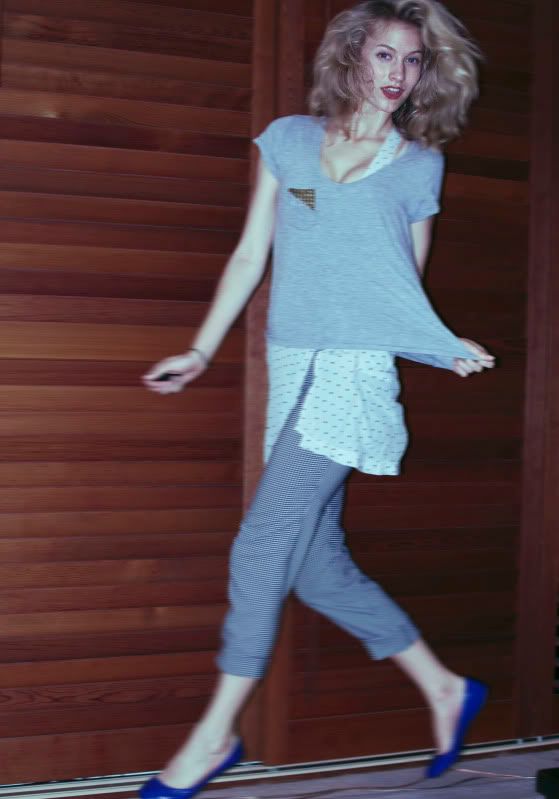 Brief blog post before bed - another simple outfit.
Spent the last week or so doing practically nothing, coffee with friends, reading, watching Mad Men (its love!) and sleeping in constantly - something I never do. Can't say that loungewear makes for notable outfit posts so more apologies for the hiatus.
I finally got a decent haircut today and now my locks feel totally revitalised.
New year, fresh hair, looking forward to what's around the corner!
pants, Vintage
singlet, Quicksilver
studded pocket shirt,
Stylestalker
shoes, Zomp