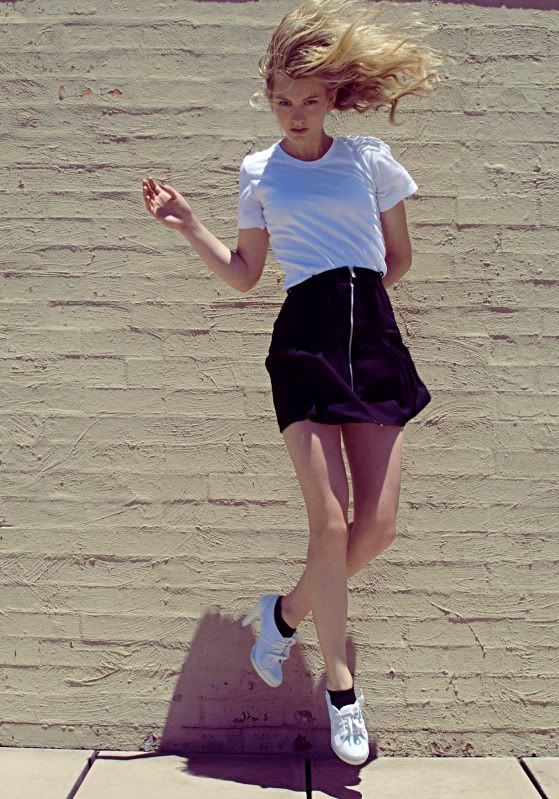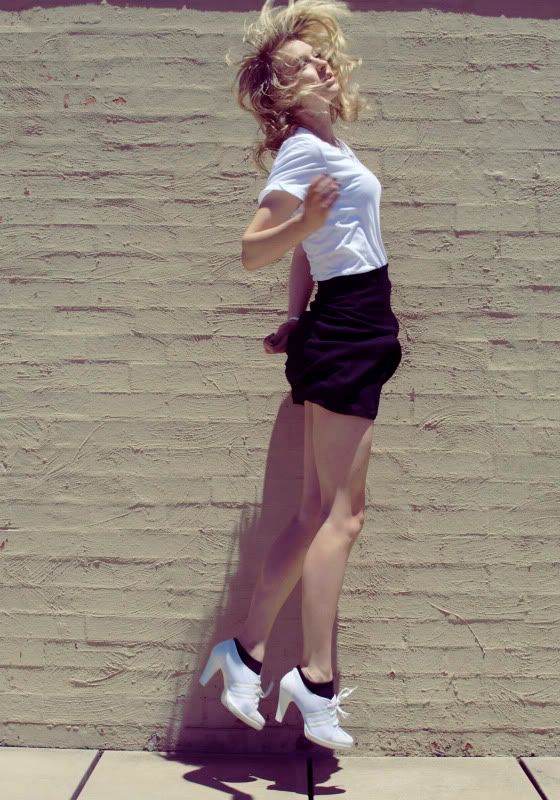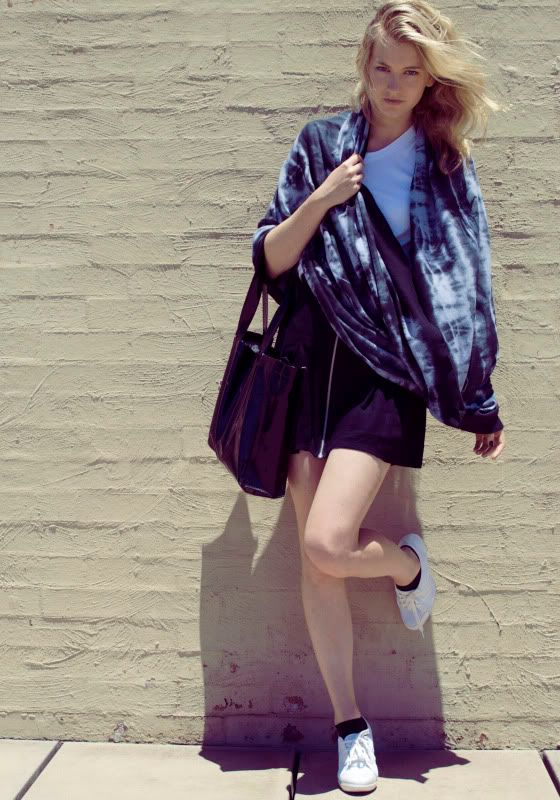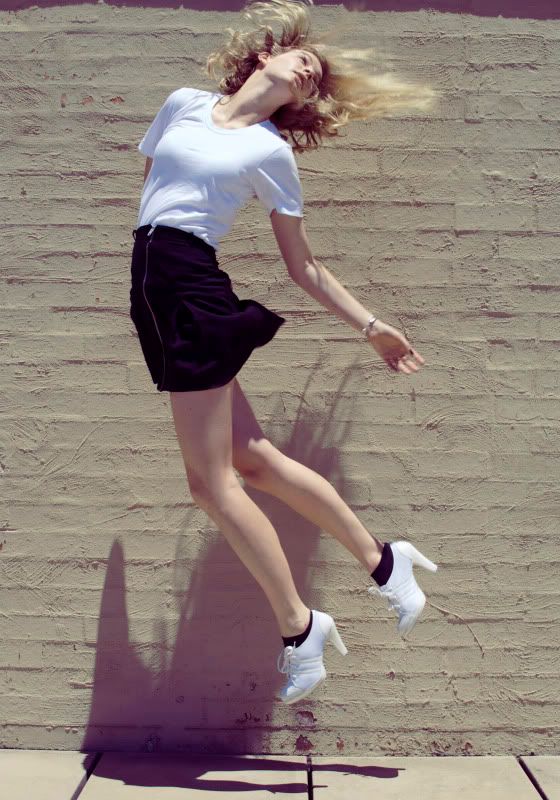 Theres certain knack to getting good jumping shots. Its all about timing and focus. Firstly, you must keep focus on your expression, I always tend to open my mouth and end up looking surprised or clenching my fists and look like I'm springing for attack. There's so many variables when you leap that most of the shots don't turn out - for example with these shots I can see dozens of flaws, hands out of focus, hair not flowing quite right etc etc etc. These shots are just for my blog though, not for V mag, so I'm not exactly going to be spending hours getting that perfect image. In the last pic my face looks really weird, my neck too elongated... but I love the leap - I'm really going for it! I don't really use alot of energy in each jump, its got to be short and sharp and usually needs to be snapped around the zenith of the leap. Its alot of fun - one of my favourite moods to shoot at a job. Energy!!!
This outfit is playing it safe with monotones. When in doubt - go back to basics! The
circle scarf
is my latest treasure from
American Apparel
. I thought I wouldn't get a chance to wear it in the warmer weather but it was fairly cool this morning and it makes for a great cardigan.
Thanks so very much to
Chicisimo
for naming my outfit Best of the Week. Chicisimo is an excellent repository for all things street style and style diary blogging - check it out!
My recent interview with Tangent Mag blog is now up - you can view it
here
Issue 2 will be available online on the 9th December. If you're around in Sydney here's the invite to the launch party - available to my readers only!!!

Finally - I'm sure you might have noticed by the pink little box on the left that I've been nominated for a 2threads award, I'd love it if you could take the time to give me a vote or two - if you dub me worthy!

heels, ASOS