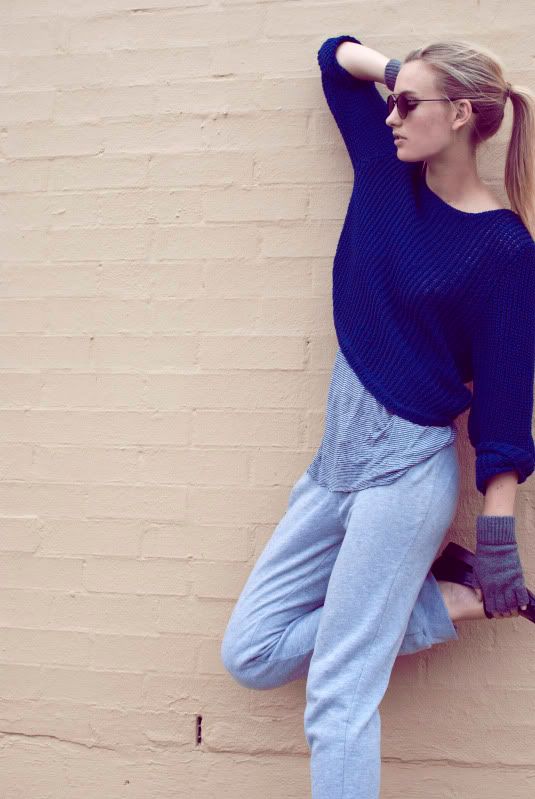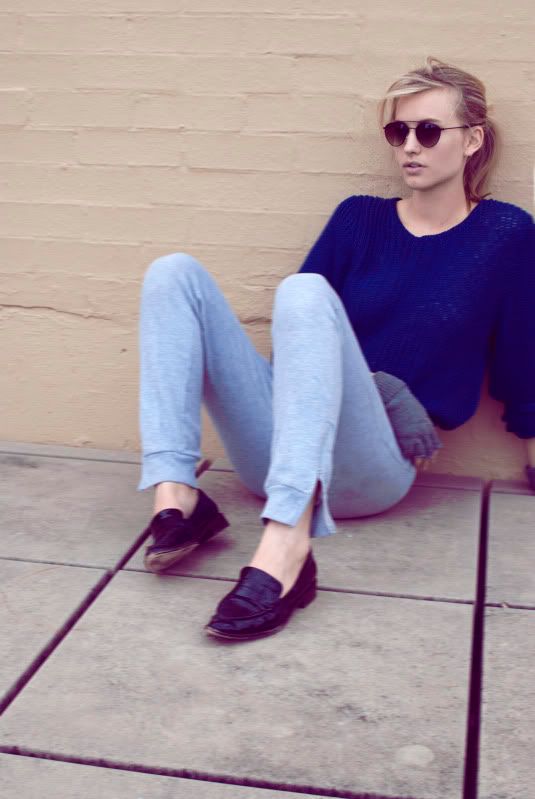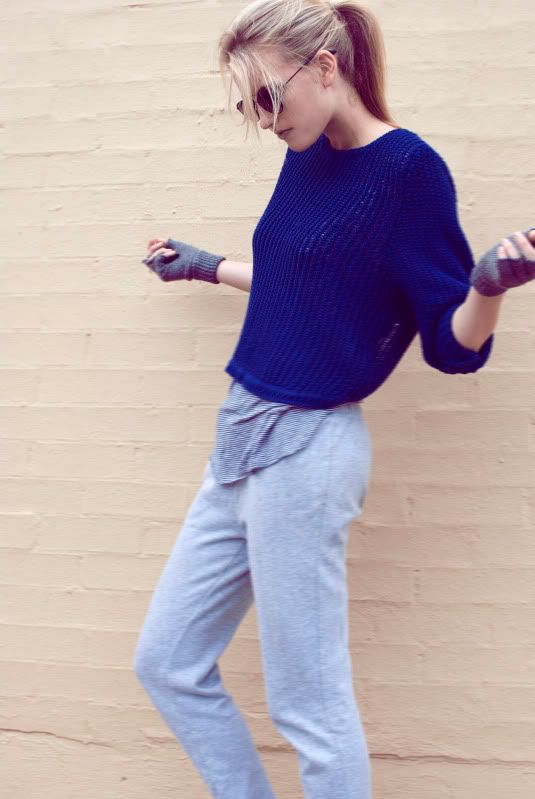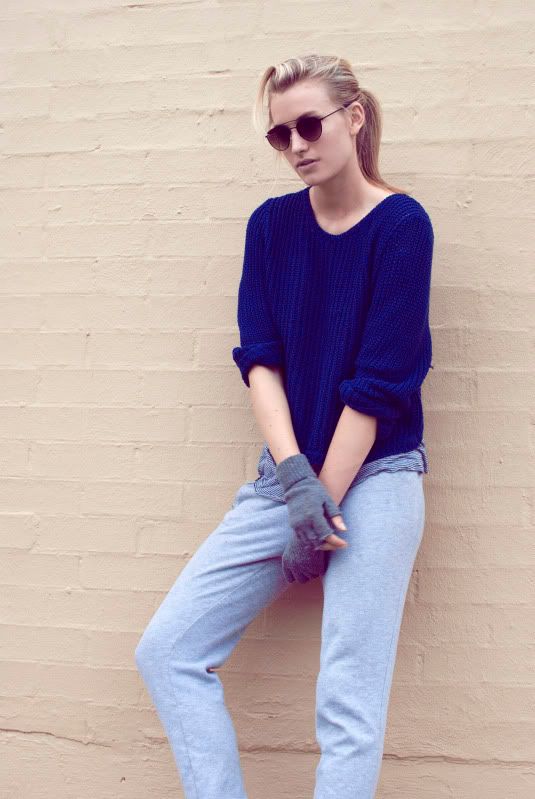 Quick sunday afternoon outfit post, mostly because I purchased these mean looking sunnies at Paddy's Markets on the way home from a job - for the bargain basement price of $5. I'm a big advocate of spending not alot of money on sunglasses because I seem to lose them constantly. Theres no doubt in my mind, as soon as I purchase a precious pair of Karen Walkers or Issons or a swell pair of Graz' by Chronicles of Never - they are going to belong to the next lucky sucker who happens across where ever I have misplaced them.
Didn't quite capture the true beauty of this Wrangler knit - its backless - but theres something to be send about dressing comfortably. I'm a huge fan of slouchy tops and trackpants.
Christmas is right around the corner! All I want from Santa this year is books - you can never have too many stories.
knit, Wrangler
tee, Topshop
trackpants, Kmart
shoes, Mollini
sunglasses, Paddys Markets