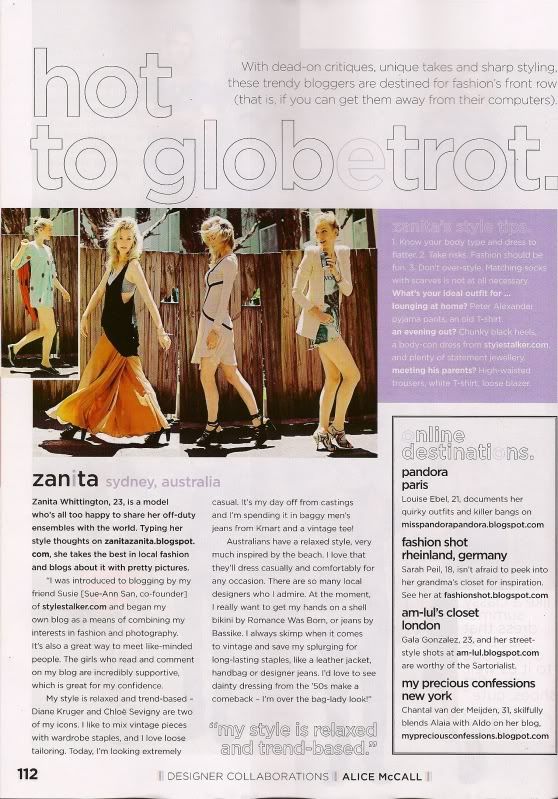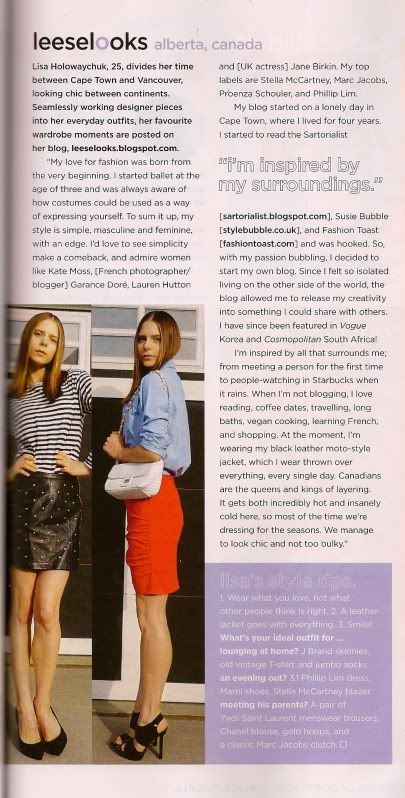 I'm so humbled to be featured in the Article in Cleo magazine - its such a brilliant issue too - the editorials are outstanding. I love that Cleo is among the few Australian magazines championing a more realistic idea of what it is to be a woman, not only in the recent few months where talk has increased about the shocking 'emaciated' trend flouted on the major runways at fashionweek around the world but consistently over the years. Delighted also to be alongside Lisa from LeeseLooks, my blogging buddy right from the start - love her and her polished look!
Thanks Cleo xoxo
(sorry about the bad scan, its the best I've got!)
I also have to make mention that one of my go-to sites for fashion news FabSugar has landed on Australian shores! FabSugar Australia is up and running which is great for all my fellow style lovers down-under, nice to see a excellent piece of clothing pop up in a blog and actually having it accessible to buy - damn you exorbitant shipping costs!!
3 sleeps to Christmas!!!