You can imagine how I beamed when I opened up my inbox to discover this illustration by Aura Lyndon at
Auracouture
. Its such a high form of flattery to have someone of talent illustrate you - this is the third time since I began blogging that I've been lucky enough to be portrayed in this way.
Check out Aura's
blog
, she's also featured a great illustration of Gala.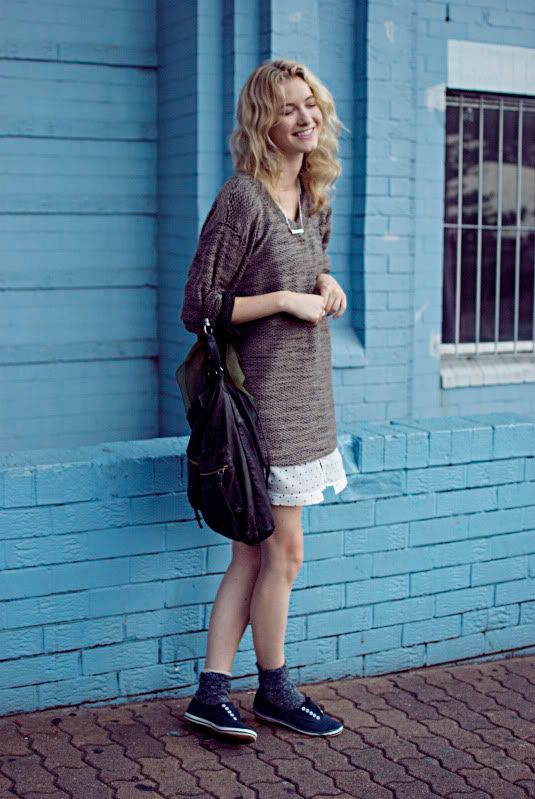 This slubby jumper is the only thing I purchased from the Fashion Weekend. There's so much to find at these kind of events but you really have to wade through the dregs to find it. I found some delicious candles (you can never have too many candles!) and this super comfy oversized number which I picked up at the
Tristan Blair
stand where I proceeded to swoon for about 20 minutes before I collected my resolve and reminded myself of a pending overseas trip which, being in Australia, is going to cost me an arm and a leg. The epic shoes will come my way eventually... I love you Tristan Blair.
So my outfit, definitely roughing it. So cosy I can't help but smile.
jumper, Estrella
dress, Quicksilver
shoes, Topshop
bag, Museum