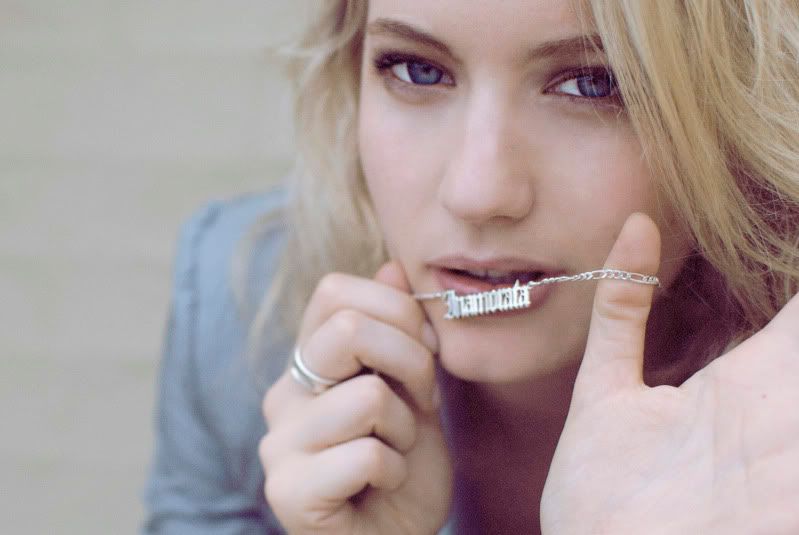 in·am·o·ra·ta (n-m-rät)
n. pl. in·am·o·ra·tas
A woman with whom one is in love or has an intimate relationship.
[Italian innamorata, feminine of innamorato, inamorato; see inamorato.]
I recieved this sterling silver necklace courtesy of the generous people at
MyNameNecklace
, who are also responsible for the famous Carrie necklace from SATC. I did consider having my own name but I definitely write a blog under that title (!) and I'm getting pretty tired of those same six letters.... I wish I could have come up with something really uber for my blog but everything I thought of sounded ridiculous...
Inamorata is a beautiful word with a beautiful meaning which I felt appropriate to hang above my heart - a direct reference to my boyfriend.
I have to ask, what would you all get if you decided to get hold of one of these beautiful silver necklaces? They make brilliant gifts, I have one for my Mum with my grandmothers name on it, Daisy. So sweet.
Sorry I ruined your surprise Mum! It's coming in the post with those DVDS I have for Dad. XOXO