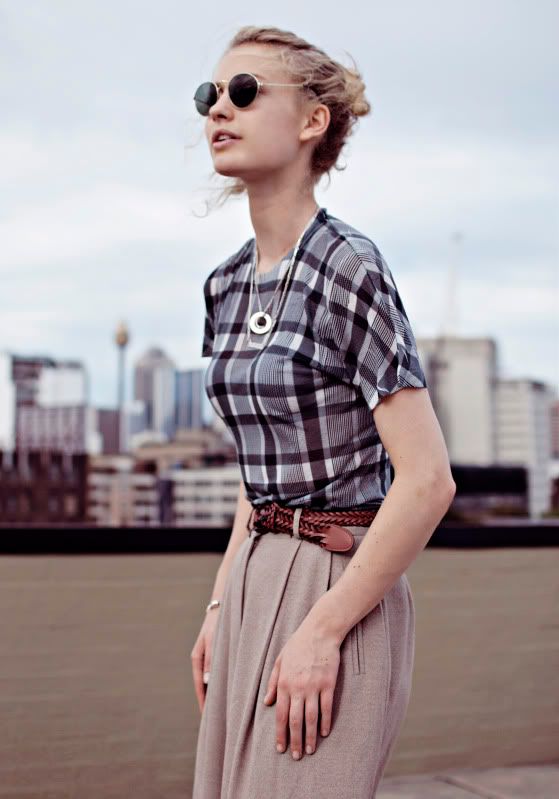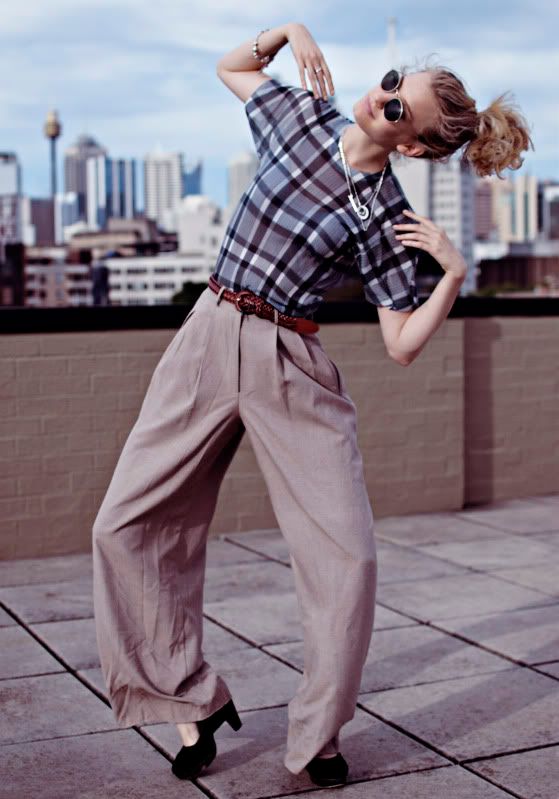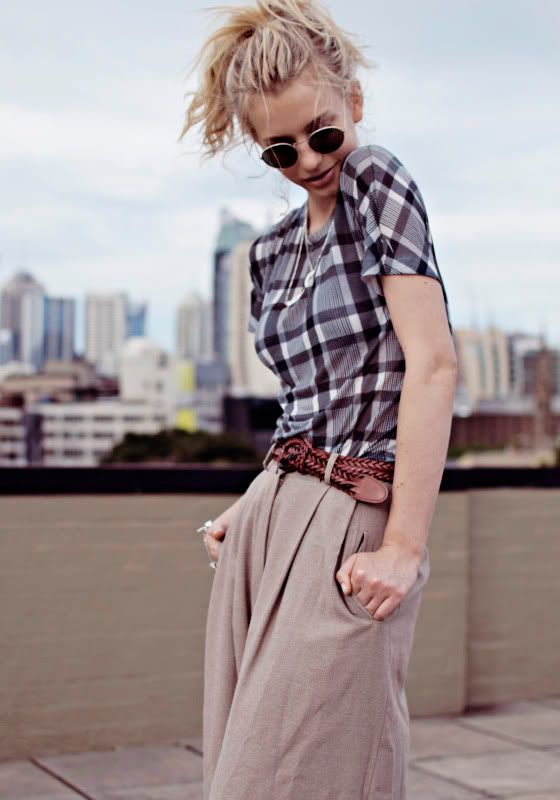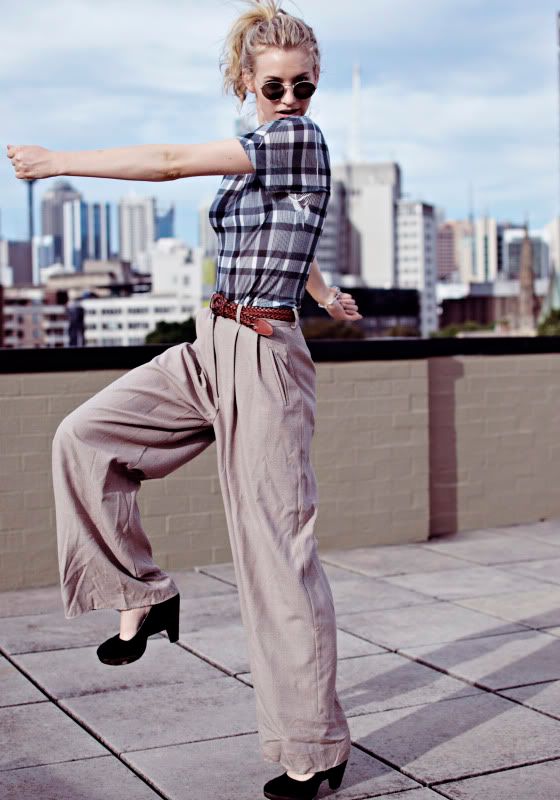 Another good find from the Op shops of Esperance these jumbo wide leg trousers. My Mum took them down for me, I imagine the previous owner was someone's Grandmother. The best thing about used clothing is you can imagine the story the previous owner might have had for the piece.
The shirt I adore, its from AA. I've been chasing cheques since the latest glorious Christopher Kane collection and this ever-so-sheer tee fits my ideal perfectly. Thankyou American Apparel!
Evan helped me shoot these yesterday but the light was extremely frustrating, here for one shot, gone the next. I loved the extra glow the sun peeking out of the clouds gave my pics.
shirt, American Apparel
trousers, Vintage
belt, Vintage
sunglasses, Vintage (they always sit crooked!)
heels, Irregular Choice