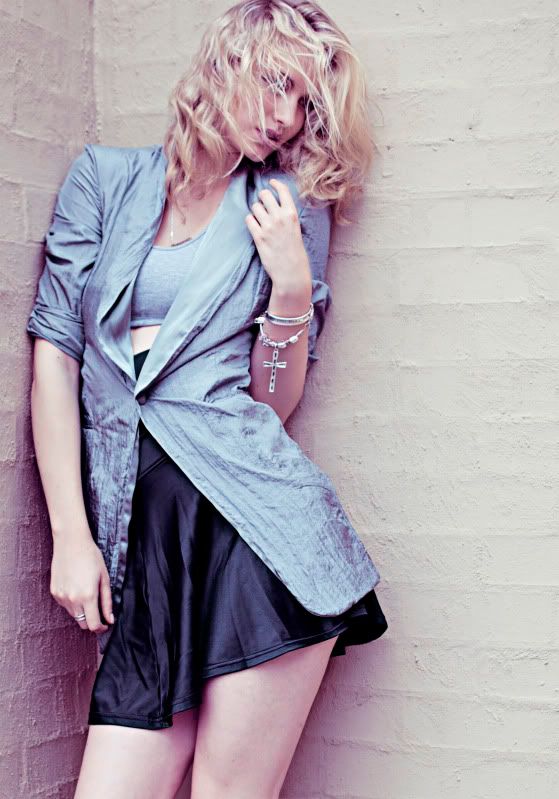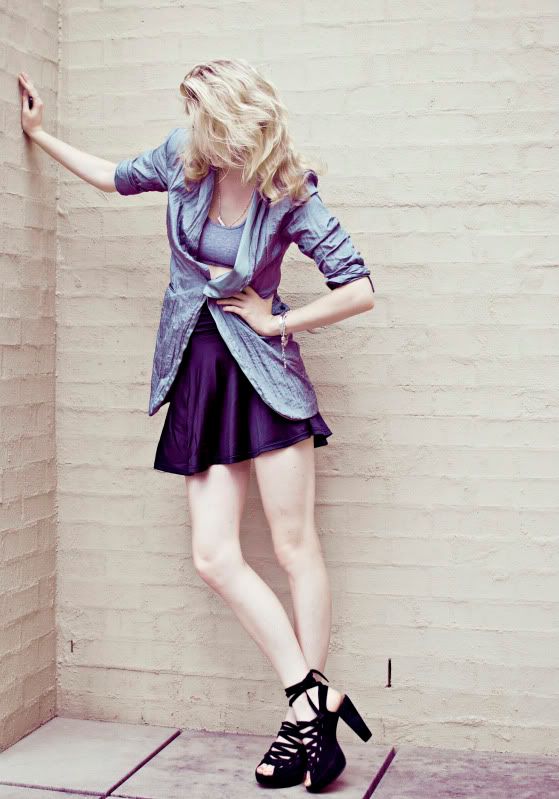 These heels are some of my favourites at the moment, I've had them for a good while but for most of that while they've been on a container ship... or sitting in some port. Waiting for me. So great to have them back on my feet.
This blazer is so light its perfect for summer.
I made the mistake of editing one of these pictures and then doing something else and coming back to the second and I couldn't get an exact match. I know a few of you have been asking how I get these effects and I've got to admit, I'm a little hesitant to divulge my secret. I will say, to get the purple effect, I just increase the magenta in the black point. I really love Camilla Akrans work and she uses this technique in a lot of her shots, its quite trendy at the moment.
Heels, Office
Tricot high waisted skirt,
American Apparel
Jacket, Illionaire
necklace,
MyNameNecklace