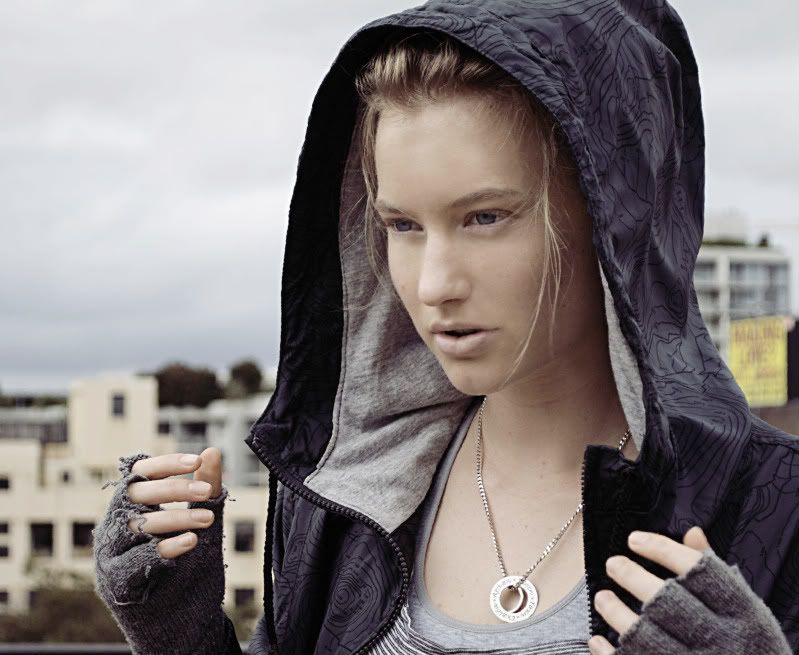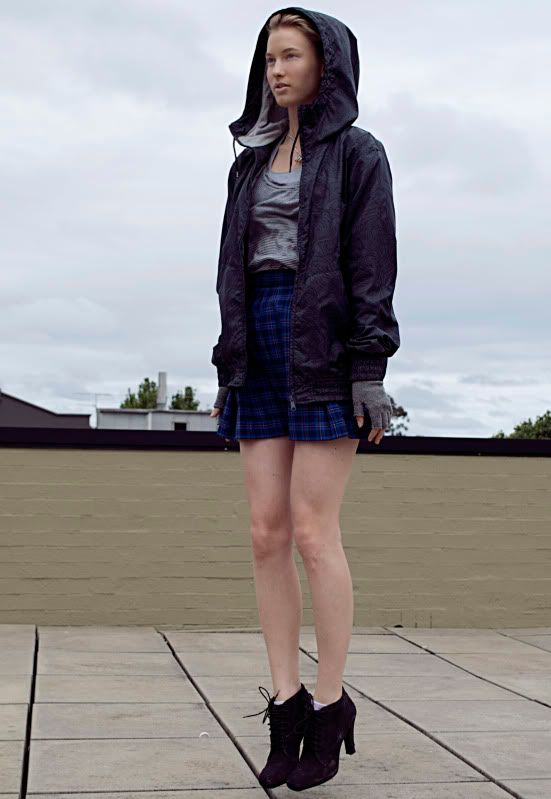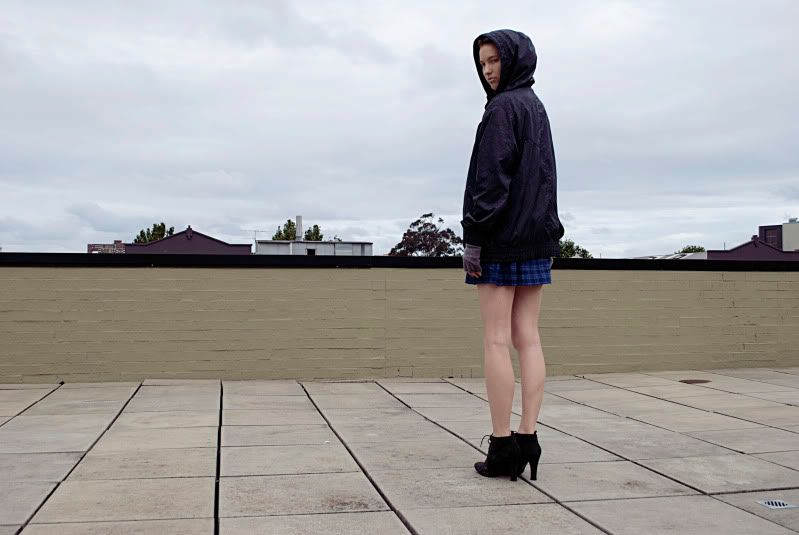 I've borrowed my boyfriends parka to keep me dry on yet another rainy day in Sydney. He's also been so generous as to take these pics for me - it's so much faster getting someone else to take the shots.
I'm loving tartan skirts lately and this is one I found at the Op-shop in Esperance, my Mum took it up for me. Its actually a skirt from the local Primary school.... bit blasphemous of me perhaps.
Also, coated my whole face in foundation, including on my eye and brows for that washed out look. Bit spacey.
Tried out a spatter effect which I'm not entirely convinced of....
So many emails to catch up on! Im sorry to anyone waiting a reply! I'm going to hop to it now.
Happy sunday to all - I'm so happy today is the first day of daylight savings, bring on the summer!!!!
jacket, H&M
shirt, Topshop
skirt, thrifted
booties, Nine West
gloves, Target