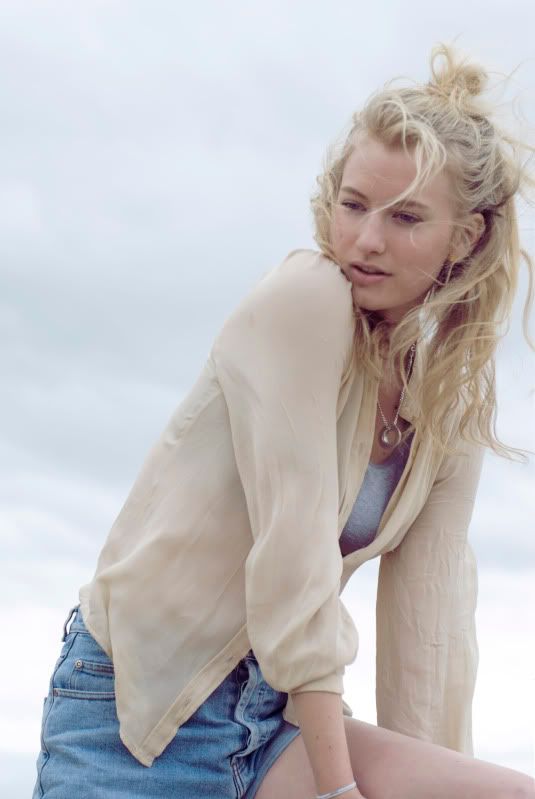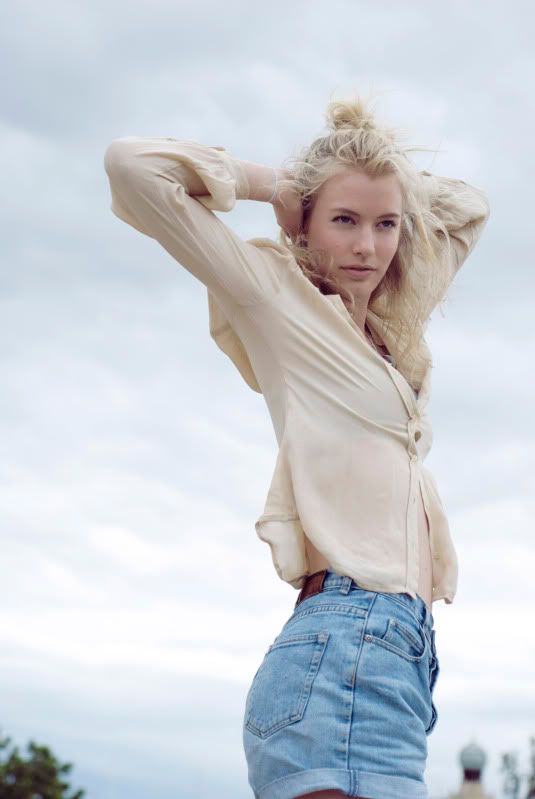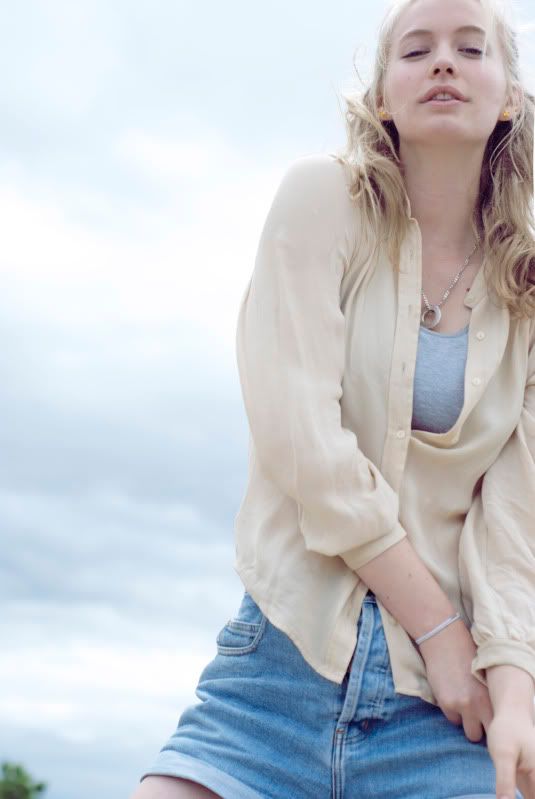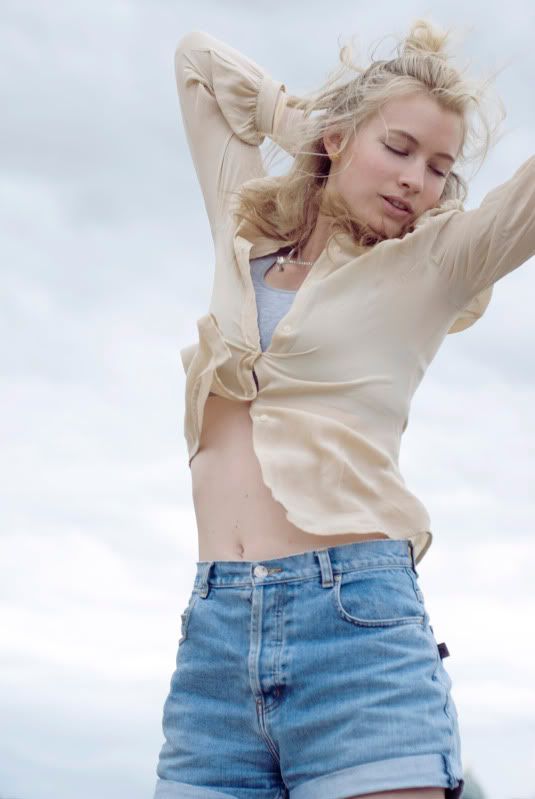 Today began with glorious sunshine which would have been perfect conditions for shooting but I was running errands untill mid afternoon and when I finally got around to snapping these shots the weather had completely turned around. Blustering insanely I could only spend 15 minutes shooting these before the weather got out of control. I've been using my flatmates lens and I'm in love with it. Thing is, it doesnt have auto focus which makes it really difficult to get clear shots when I'm alone. I focus these images on a stool and then move it out of the way... doesn't quite work. But I'm hoping to take my time next session and get some killer images.
This outfit is not that interesting, but a good indicator of my day to day wear, simple and comfortable. Lose denim cut-offs and sheer nude blouse.
Back to a hot cup of rose and vanilla tea!
shirt, carla zampatti
short, vintage trent nathan