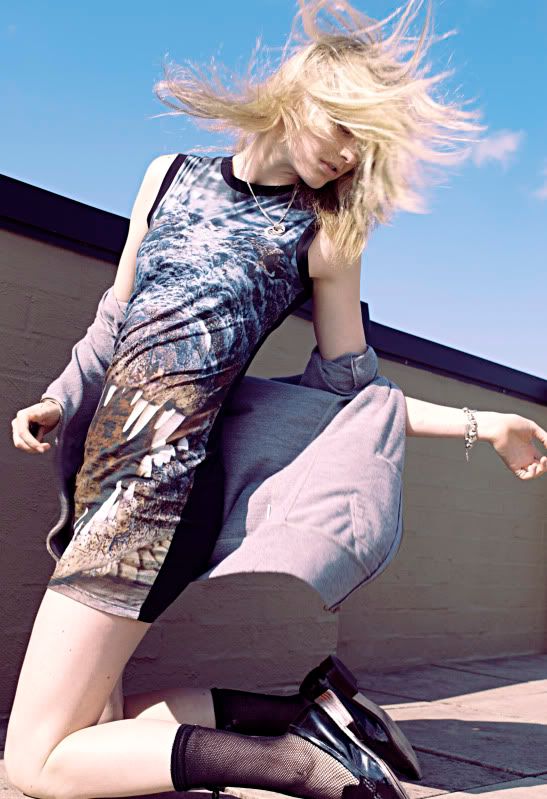 I love Christopher Kane. I want to own one of his scolloped dresses from Spring 09 so badly. He's a genius.
This dress is obviously from his range at Topshop - my friend Juno said he thought it was hideous and I have to say its endeared me even more so to its aggressive design. Very 'belle laide'. Its a present from my friend Susie - I'm SO lucky. She's so good to me.
I was going to shoot it styled in a different way but I've come inside for hour to have a snack and its gone from blue skies to thunderstorm. So much rain! Its not doing favours to my hair, which curls and frizzes outrageously as soon as the sky hints at drizzling. Finally got my roots touched up, my regrowth was approaching chronic. The folks at
Wildlife
always do such a fanatastic job - If anyone needs a good hairdresser in Sydney, Wildlife is the place to go.
shoes, Mollini
dress, Christopher Kane for Topshop
jacket, Kmart