Leah left a comment in the last post requesting I spill some juice on what kind of products Hair and Make-Up artists use backstage at the major shows at fashion week. While I've never been to New York, Paris or Milan - I've worked with hundreds of artists in London, Sydney, Hamburg and Auckland over a few years and it seems to me that I can certainly make a few generalisations about the kind of products they use regularly.
Make-Up is probably the easiest, most Make-up artists kits are based around M.A.C. products, partly because M.A.C give generous discounts to industry types (even models!) and partly because they have the largest and most accessible range of colours available.
I guess I'll start from the base up - remember I'm mentioning these products because I've noticed these being applied to my face over and over!
Most common moisturiser make-up artists use, Keihls Creme De Corp
Lip balm
, Lucas PawPaw (Australia) or Carmex
Foundation
- I have fairly clear skin so I usually just have M.A.C. Face and Body, but Armani and Shu Uemura both have fantastic foundations I seen used regularly.
Blush
- cream blushes from M.A.C or Stila, powder from M.A.C. or Chanel. I know plenty of models use Benefit blushes too, probably something to do with the cute packaging.
Eyeliner
- always the liner in the pot from M.A.C, but you need to develop your skill in applying it.
Pencils
- again, M.A.C but sometimes the chubby pencils from NARS or Stila
Eye shadow
- Definately M.A.C. their range is enormous! Occasionally Chanel
Mascara
- Maybelline, Lancome or Dior... sometimes M.A.C.

Bronzers
- Guerlain makes the best but M.A.C. does great powder for contouring.
Body Bronzer
- M.A.C. Face and Body or ModelCo
Lipsticks
- M.A.C. again, they have so much to choose from - or Bobbi Brown
Concealer
- YSL Touche Eclat or Bobbi Brown and... M.A.C.
Nail Polish - YSL, O.P.I. or M.A.C.
Finishing/freshening spray
(like a sealant) by M.A.C. or Jurlique
Brushes,
all M.A.C - this foundation brush in particular is an essential
Make-Up Remover, if a make-up artist can get their hands on the elusive Bioderma Crealine H20, they'll be using that, otherwise its Lancome, M.A.C. or L'Oreal.
I know I've missed alot here, pigment, lip gloss, base, eye brows etc but if you just take a trip down to your nearest M.A.C. stockist you should find everything you need! If I have missed anything important please let me know, I'll make an edit.
Hair is a little more difficult to generalise because there are just so many different kinds of products everywhere I go and alot of stylists are affliated to one label. Also, I have zero interest in hair stylists and what they use because as soon as they start to apply burning heat and tease my fragile locks I tune out - so as to not become a barking dog before the end of the day, watching my hair fall off my scalp strand by strand.
Here's what I can recommend....
Bumble and Bumble products are used frequently (you can buy these in Mecca Cosmetica in Australia)
texturiser, salt spray, etc etc
Elnet hairspray
GHD straigtener
Babyliss ceramic curling irons
Kevin Murphy is an australian hairdresser who makes some great products I've seen used around Sydney and Alan White supplies the very best hair extensions in Australia.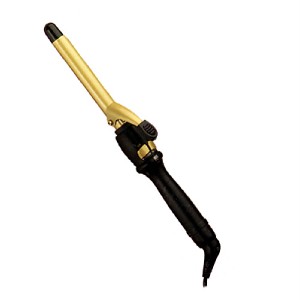 I'm sorry I couldnt be any more help with the hair!