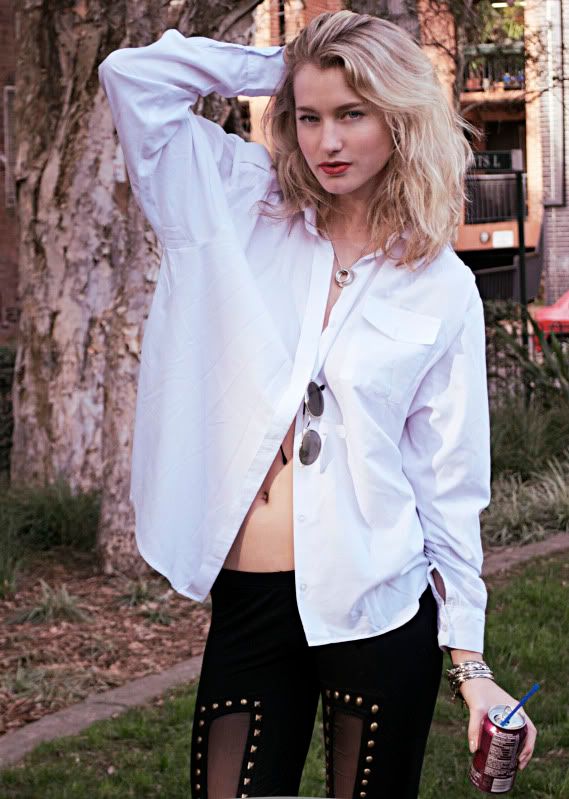 Susie and I had planned to shoot and editorial yesterday but we weren't very inspired by the locations around my place so we gave the idea the flick. Did take one shot though, this one. I don't like the pose but I'm happy with the way the colours turned out.
How great are the studded
stylestalker
leggings?
shirt, vintage
leggings, stylestalker
P.S. Its cherry cola. :)
P.P.S You can find those leggings at Pixie Market
EDIT:
I've added a second shot here in Black and White. I'm surprised at how difficult good black and white shots are to master. I'll keep practicing.