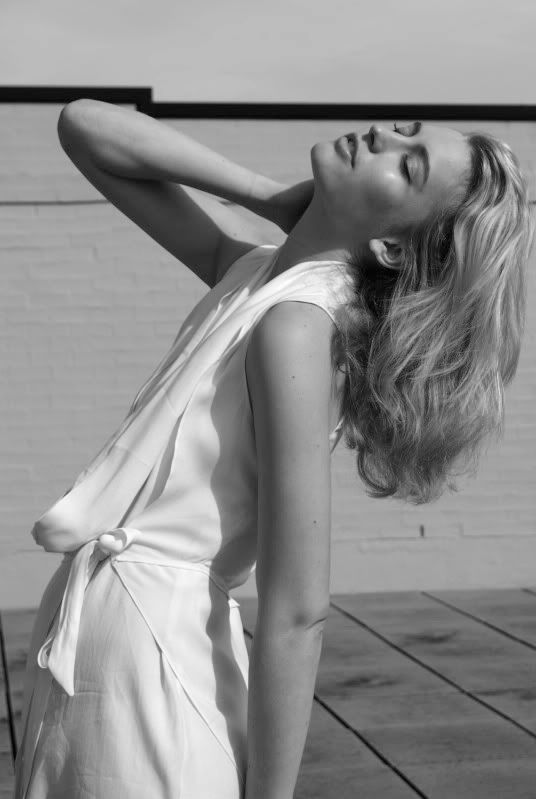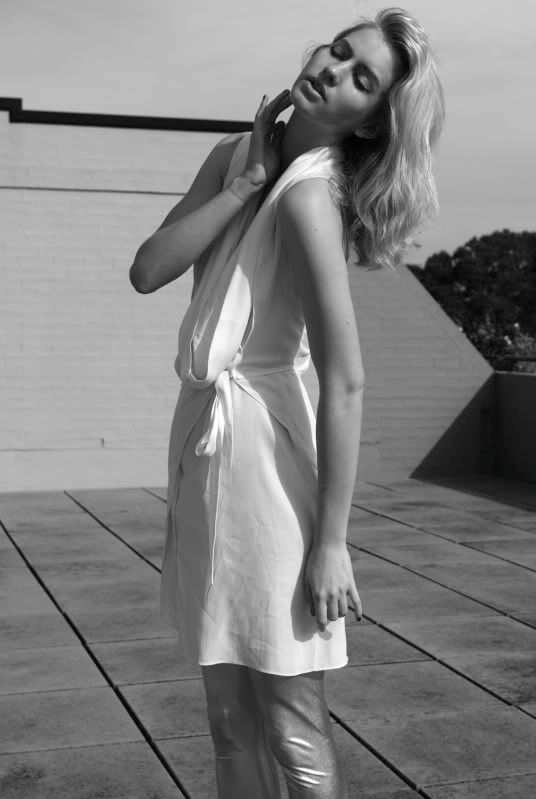 Well overdue blog post - My boyfriend snapped these for me and I decided to give black and white photography a go, considering my dress is white. I decided to post all my heels along with presents and my toiletries from London back to Sydney because it was cheaper than paying excess luggage at the airport and I just found out my parcel was returned for some reason. I paid 100 pounds to post it! I need my heels. My outfits aren't complete. :( I got this dress from Zara in London and its so light and summery, totally inappropriate for Sydney, but I've tried to give it a futuristic element by adding the shiny tights which I was given at a job.
Still trying to find the time to reply to so many emails but thankfully tomorrow is sunday.
Thanks so much to Holly at
OutfitRepeater
for emailing me this mini pic of me in Harpers Bazaar at Josh Goot. I like this shot, I'm having loads of fun.