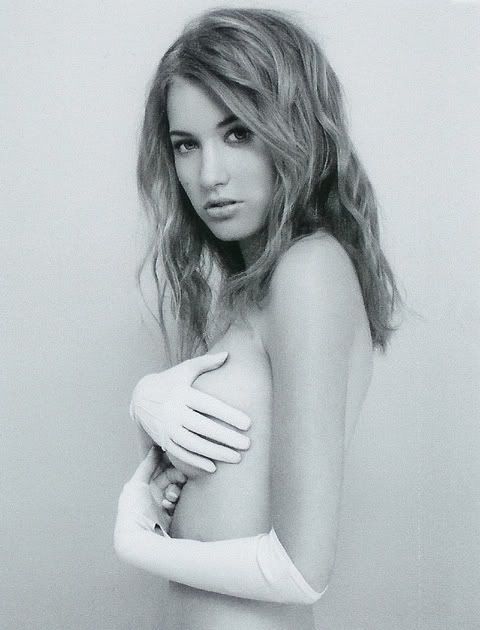 Trawling back through my archives I found this shot of me from my first ever photoshoot - with photographer Nicole Bentley. I was so young and naive! I think its a sweet picture too, back when my hair was its natural ash blonde and hadn't been murdered a thousand times over by hair stylists at all my jobs. I never thought I could ever really model full time, my original plan was to study commerce (BORING!!!) and work in marketing or something. Modelling seemed like a fantasy job! I had alot to learn.
There's many different kinds of modelling a girl can do and every girl has a different niche in her market. I haven't done loads of high fashion work which for me, having a keen interest in fashion, is a bit of a disappointment.... sometimes. On the other hand, I know how cut throat the high fashion market is - girls are worn out and used up. I like to think I have the best of both worlds, if I were to develop quite a high profile than its more likely for me to go 'out of fashion' so to speak. Not that I would turn my nose at success at all - its just tough, regardless of where you stand, more so now than ever. Sara Ziff and her ex-boyfriend Ole Schell have compiled a documentary from home footage taken over the length of her illustrious career. I havent had a chance to check out the full length feature but you can see a few shorts
here
. It certainly seems to be an accurate portrayal of the grittier side of being a model. I can't wait to see it! I think its really cool to have someone of Sara's calibre shed some light on a few truths of this industry.