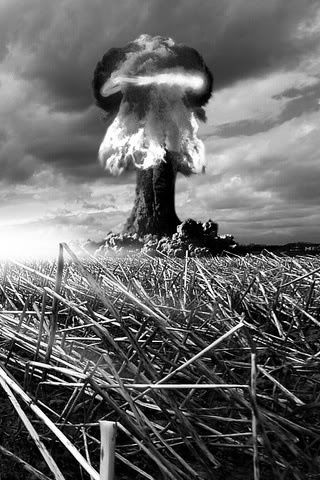 I had a job today where I indulged alot of sitting around and scanning over the new resort collections on the Style.com App on my Iphone (best app ever!!!) deciding what I was into. Christopher Kane's collection was right at the top of my list, the palate and the print were confronting but the lines and silhouette was still fluid and simple. I used to have the image of that explosion as the background for my Iphone! An atomic explosion, a sinister power which somehow has a natural kind of beauty and symmetry. Intriguing.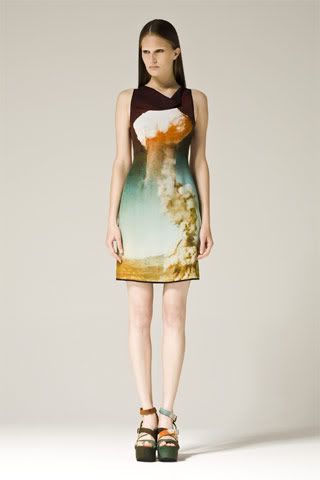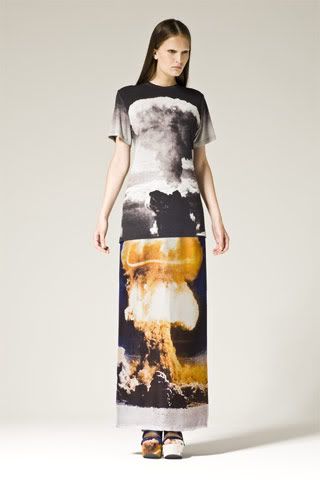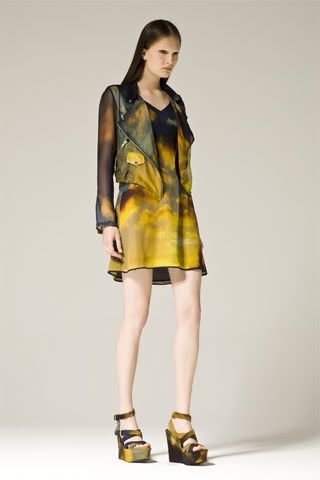 The jacket is perfection!
Erdem also appealled to me in a similar way, the palate was also great and the dresses had a great line to them, very wearable but a little more ladylike.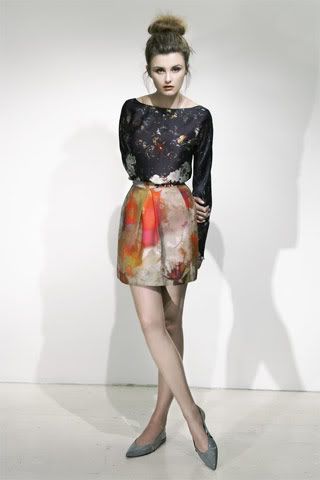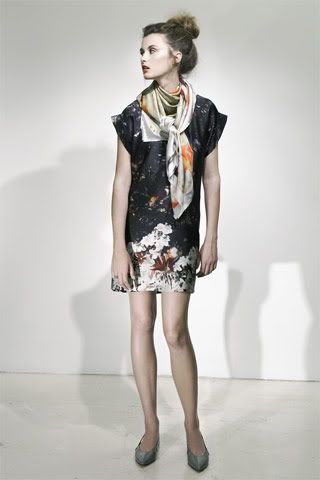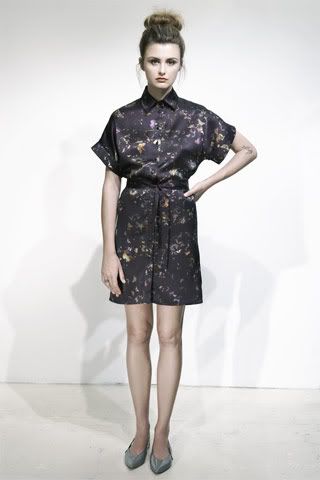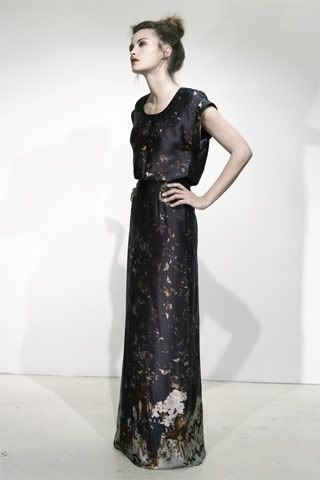 I really love this fur at Celine too. Gorgeous. I'm happy about a return to clean lines.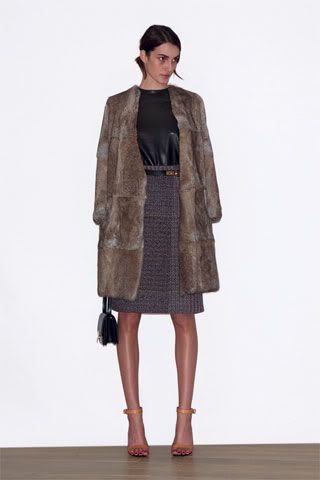 In summary I need to take to some black silk or satin items with bleach untill they go orange in some kind of mushroom cloud effect then paint on blues and greys and reds with ink. Sounds like a recipe for disaster actually.... Sorry I haven't had time to put all of this into some kind of creative collage but I hope you can gather the idea of my theme here.