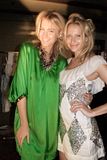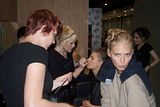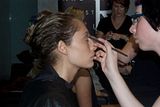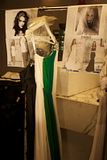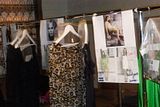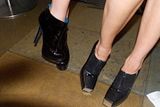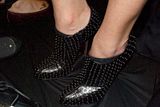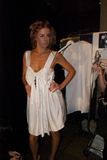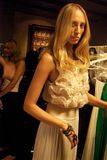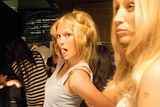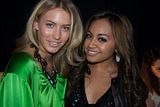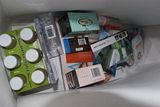 I took a few backstage pics at the Rachel Gilbert show at Hemmesphere two nights ago and haven't been able to post them earlier due to dodgy vodaphone internet.
We models were all carefully bronzed up the night previous and together with glowing make-up we all looked the part for a summer party, despite the rain. Always fun, the range was easy feminine with some sparkle, contrasted with strong accessories and killer ankle boots. There were a couple of silk maxi dresses I loved and some stunning evening gowns, including a green and white off the shoulder grecian number and a black tulip style with sequins I could imagine on any red carpet - very Beyonce. One of the models didnt turn up so Rachel's darling assistant Sam (white bow dress) had to frock up and fit in line - she did a great job of it, such a natural, though I can imagine how nervous she must have felt! Check the goodie bags, they were enormous! Movie tickets, make-up, chocolate, hairspray, vouchers... Always such a thrill rummaging through.
Can anyone out there give me some advice on setting up RSS feed and also posting twitter in my sidebar - I can't seem to find how to link it?