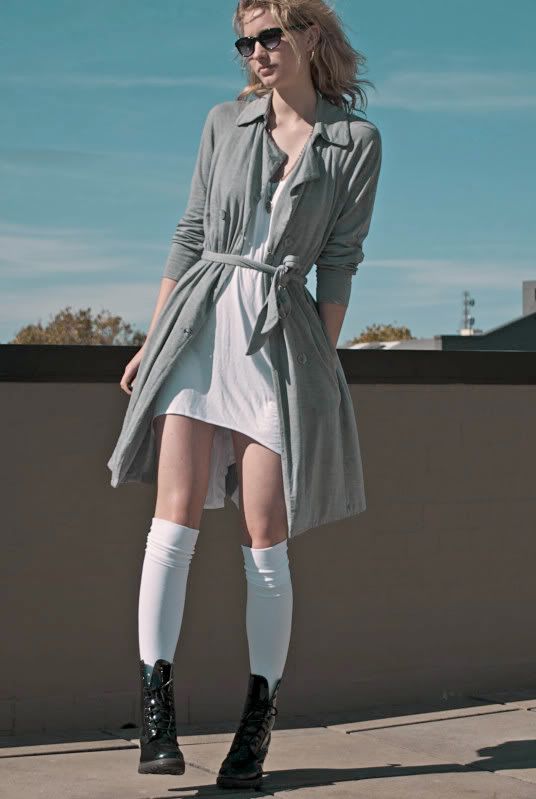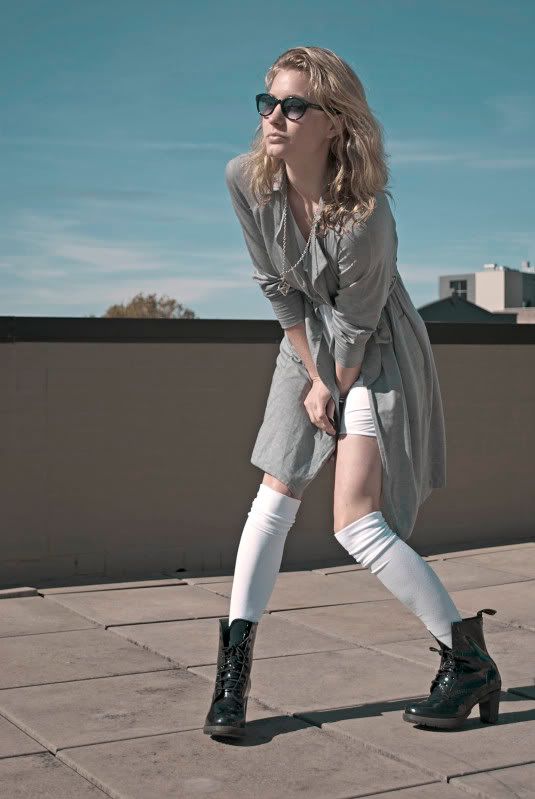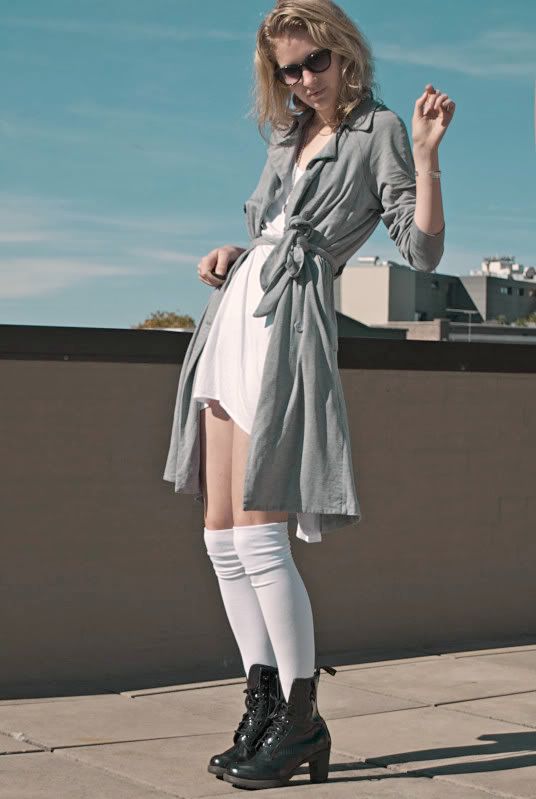 So here I am back on the horse with the outfit posts. Monotone is always pretty foolproof concept and I love these delicious soft folds from the jersey fabric of the trench... Again with the boots I'm sorry... Nothing else went with the ensemble. You can probably notice the remote in my hand and from this point on its going to be a regular feature, makes my life so much easy when I don't have to run back and forth, waiting ten seconds for the timer to go off and setting up a frame.
Big Thanks to Tahnee at PublikMode for my interview, its always an honour to be considered in a feature by a fellow style fan - you can see it all
HERE
I'll be posting a few personal works coming up too, I'd love some honest constructive opinions. I dont really know how to use my camera properly yet and when I get a chance I've going to take a photography short course to help me bypass the teething stage.
Blogging makes me so happy!
Trench, josh goot for target
Shirt, AA
Socks, target
Boots, doc martens
Sunglasses, jigsaw