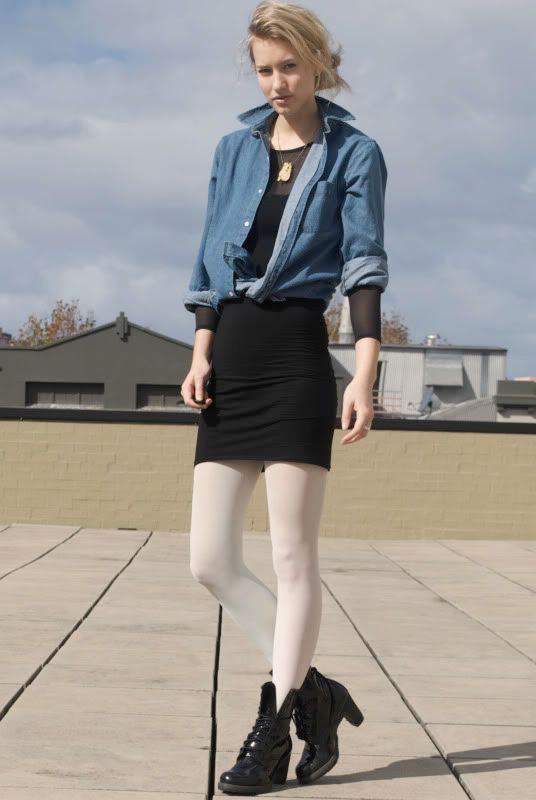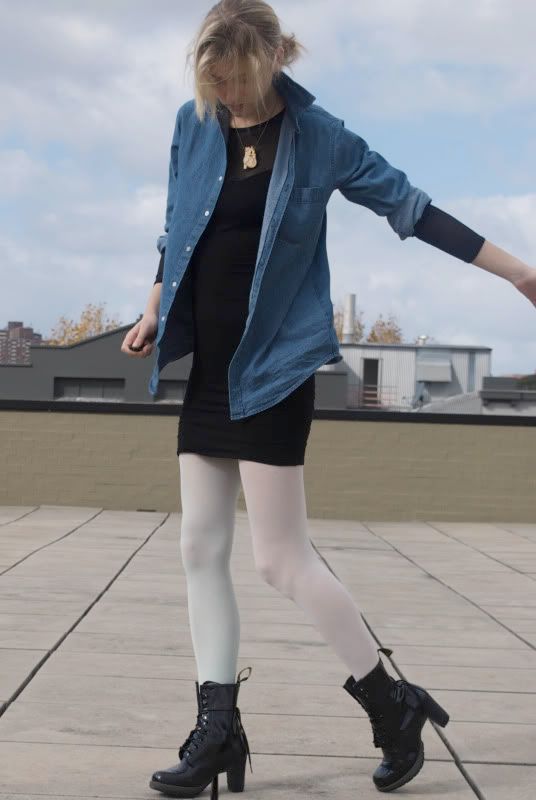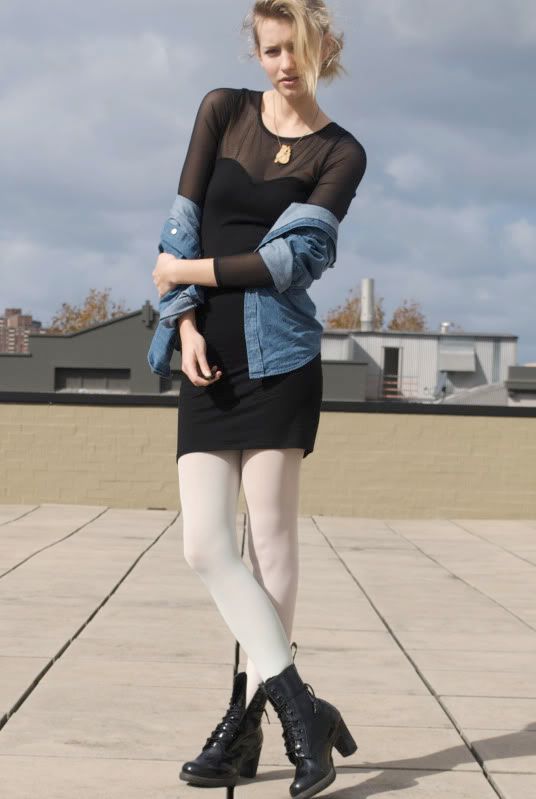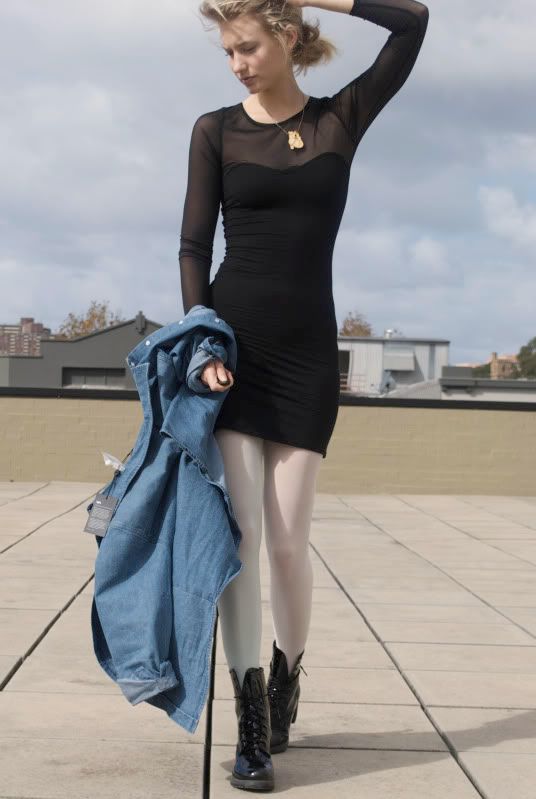 How ironic is it that the day the swine flu lands in Sydney is the day I'm struck down with a head cold?! I'd forgotten what an exhausting experience it is to have blocked sinuses. Bleugh puffy face!
So feeling blue today and quite appropriately I'm sporting my new denim shirt given to me by my friend Susie. I love it, can't wait to wear it in so its lovingly soft and shaped just right to my body. I'm also wearing two toned tights from American Apparel but you can't really tell in the picture that one leg is white and the other - sea foam green! The heart pendant I bought from a designer sample sale but I can't for the life of me remember the designer... its a little bit morbid but I'm quite into that. Teamed with my Stylestalker dress which I never get tired of - so current. Yes, I'm wearing those boots AGAIN - but its getting cold in Sydney! ...or maybe I'm just feeling this as a sympton of my immune system taking a beating. Good excuse to catch up on all my emails!!!
I must also mention, I can't explain to you all how much I adore reading all your comments - they always make me feel warm fuzzies.
dress,
stylestalker
- you can find it here.
boots, doc martens
tights, AA
shirt, RVCA
pendant-??? oops