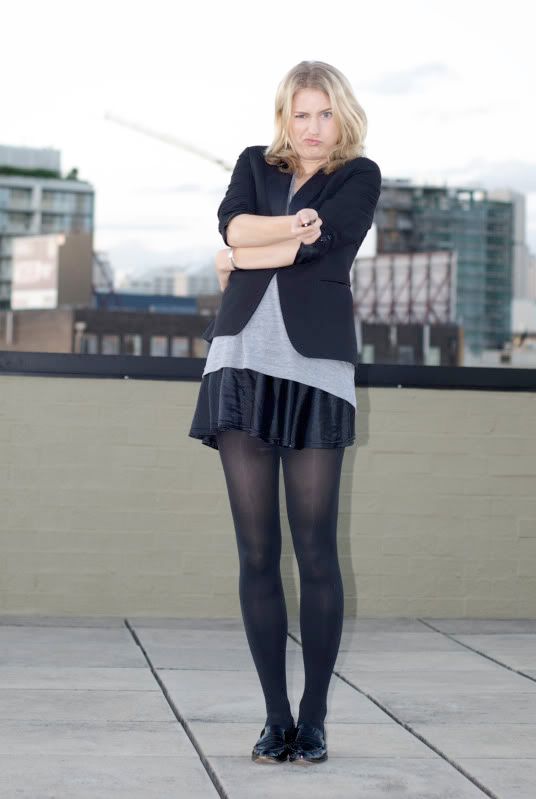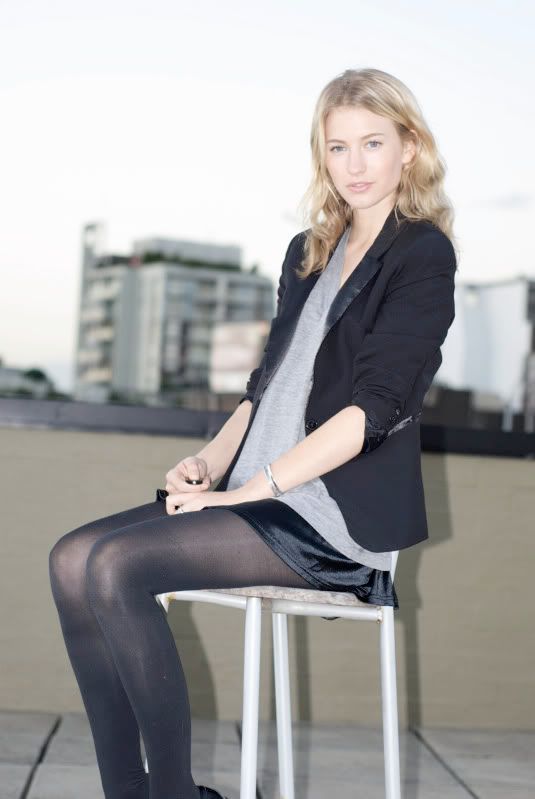 This outfit is not really all that interesting but I've borrowed my flatmate's new lens and wanted to try it out. The image quality is fantastic. Way better than my lens.
Thanks to everyone who wished me well regarding the nasty head cold I think I could be on the mend. I'd also like to add that I'm starting to see the blake lively resemblance... particularly in these shots. Maybe I should email her and tell her I'm her long lost half sister? We are even about the same height! Wish my hair would grow as long as hers....Do you think I could get work in the US working as her decoy? That would be great!!
My fake tan from the Rachel Gilbert show has finally worn off and Im back to my former pasty self. I certainly haven't enjoyed enough summer this year - I need to go back to europe soon!