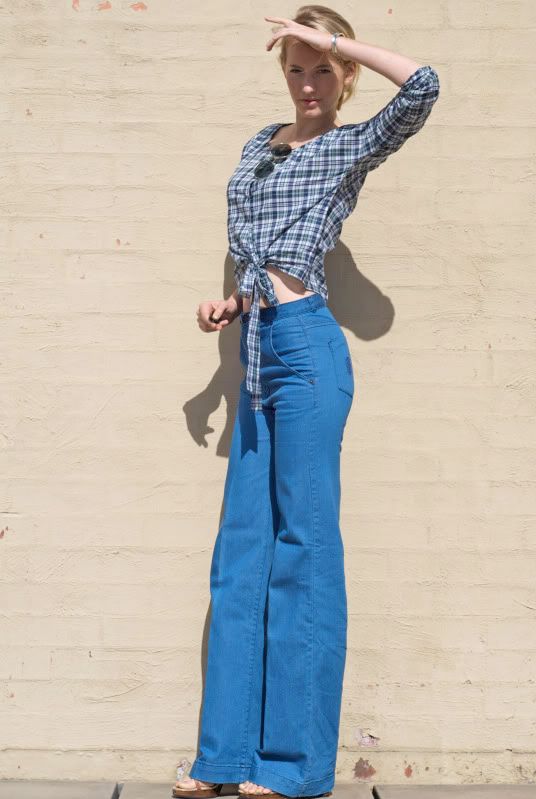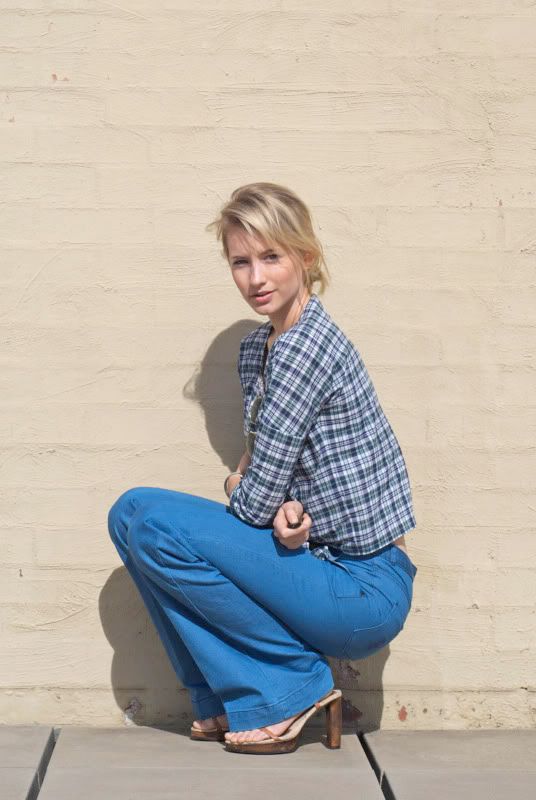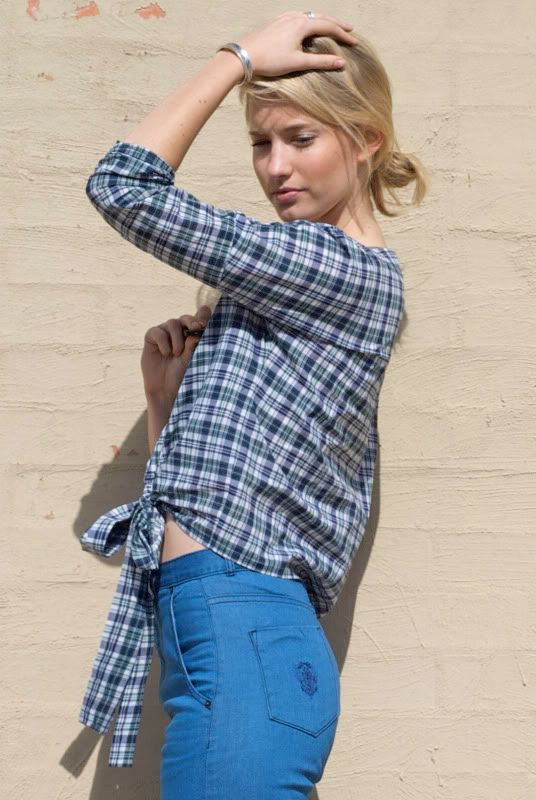 Awoke this morning to ring at the door, it was my new jeans, arriving after I had only ordered them yesterday! In my Rachel Gilbert goodie bag I had recieved a $50 voucher for frockshop.com.au and found these jeans for just 110, reduced from 299. Can't resist a bargain. The quality is amazing, they are so comfortable and soooo blue! I love a high waist because there's no need to fret about builders crack or your undies hanging out.
Sorry theres no clear frontal shot, they bunch a little around the crotch and need to be worn in for a more flattering effect - so maybe i'll snap them again in a couple weeks.
My other news for today is that I recently switched modelling agencies in Australia from Viviens to Priscillas. Nothing against Viviens whatsoever, I just felt it was time for a change, I've been with them for quite a long time and thought it was time for a new perspective. I'm excited to see what the next few weeks will bring me!
jeans, 18th Ammendment 'Bacall '
shirt, cos
heels, nine west