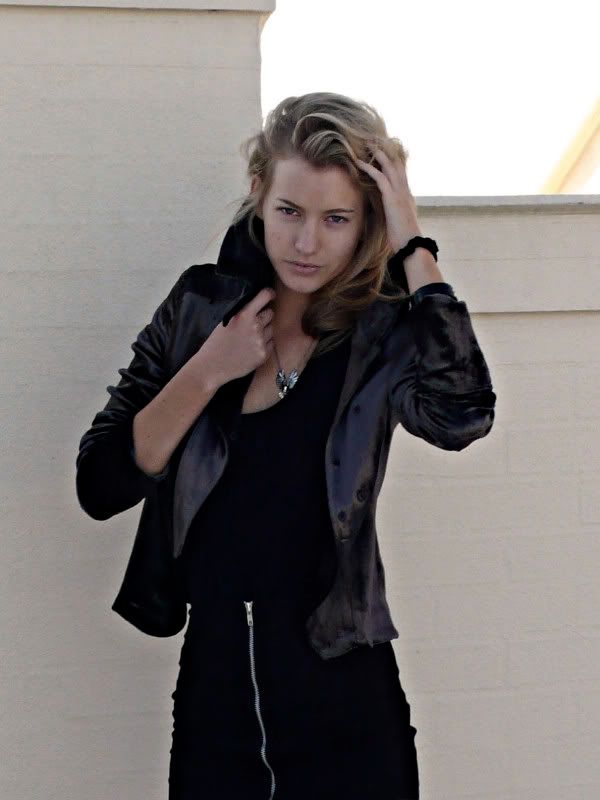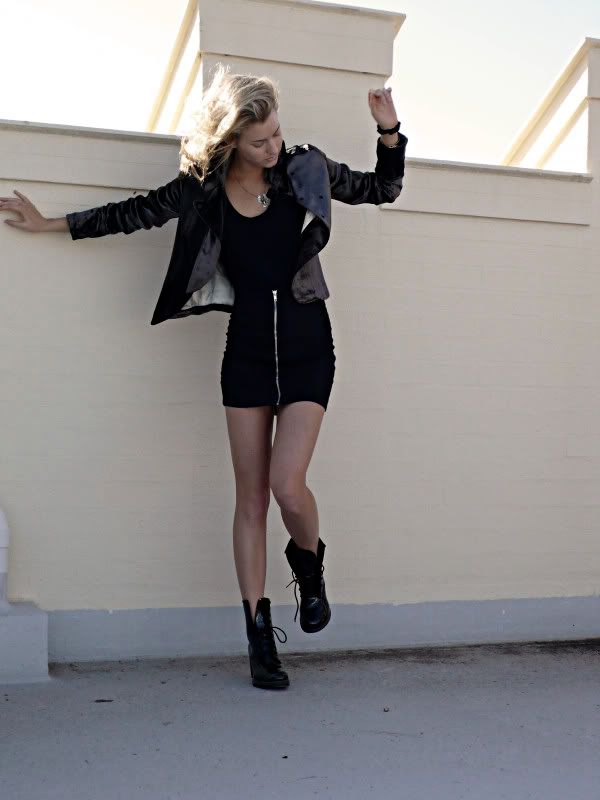 Goodbye to my location! Im moving out of my apartment today, which means a whole new rooftop! My next one will have a few extra buildings in the background which will hopefully add a bit of character.
Today I'm looking a bit on the broody side with my Lena Braun velvet jacket that I bought at a sample sale in London. It looks a little like satin in these pictures but its just a slick indigo velvet. It has a great collar which I never quite captured in these shots. Next time.
Hope you all have an awesome weekend - I'm going to be stressed to the rafters with my unpacking and reorganising!
jacket, Lena Braun
singlet, Insight
zipper skirt,
Stylestalker
boots, Doc Martens