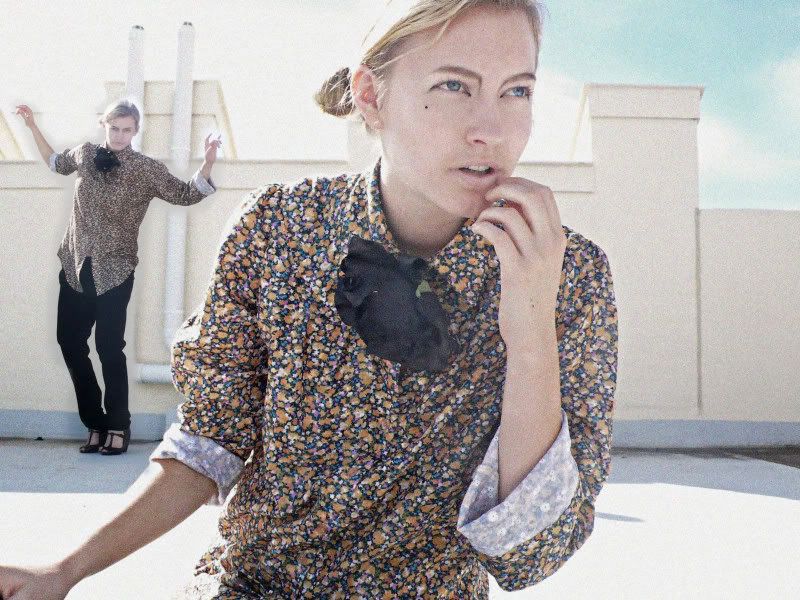 So I'm experimenting with some Photoshop effects, the top picture I've added 'noise'. Does it look rubbish? I've been staring at it so long I can no longer tell if its cool or if it just looks cheap. My flat mate taught me the whole cut and paste trick... it looks like I'm about to creep up on myself!!! Bit of fun to start the weekend.
Anywho, I've been playing around with make-up this morning. A little liner in each corner of the eye and contouring inside the brow and a little beauty spot for fun. I usually have my makeup done at least a couple times a week by a professional and I've really learnt a lot about applying make-up, even though I prefer the respite of wearing none. I'm not wearing anything on my lips or cheeks, less is more!
Nothing groundbreaking in the outfit stakes, just a long floral shirt a silk pin and some baggy trousers.
shirt, Minty meets Munt
trousers, tailored
shoes, Melissa
flower pin, H&M