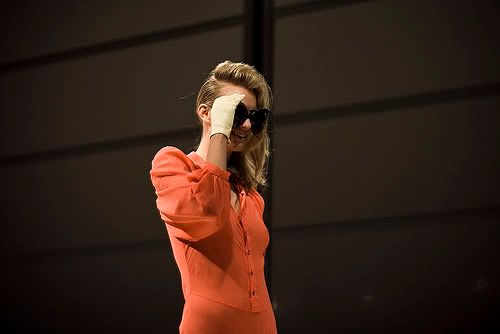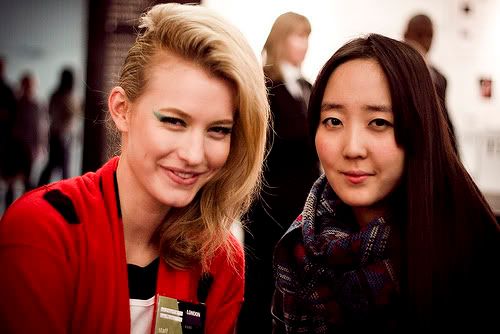 Been very busy the last few days at the London Fashion Weekend doing a whole load of work and had the fortune of being recognised by the ultra stylish and talented Shini from
Park And Cube
- who took these photos at one of the shows. We had a moment to catch up and talk shop which was thrilling for me because she has been the first style blogger whom I've ever met in person! I hope I didnt come off too drippy though, I really was exhausted for our little chat - as you can probably tell from my red eyes and inside out cardigan...
Recent discovery - Style.com for Iphone, definately my second favourite highlight for the week (the first being my little meet with Shini!) making it so easy to keep on top of all my favourite shows - most of all Nina Ricci. Olivier Theyskens presented a genius final collection with a super lean silhouette and plenty of perfectly cut jackets that I'm obsessing over.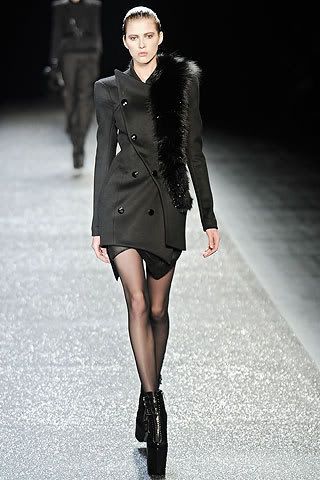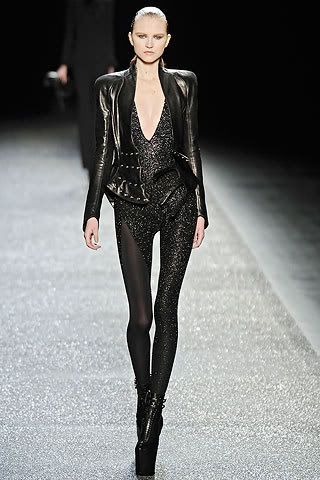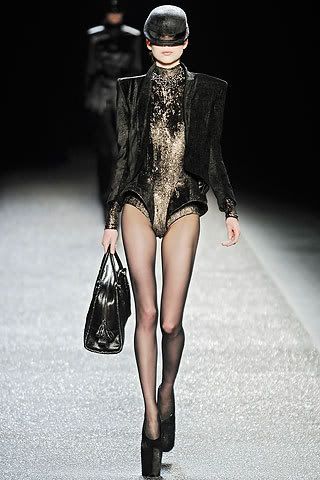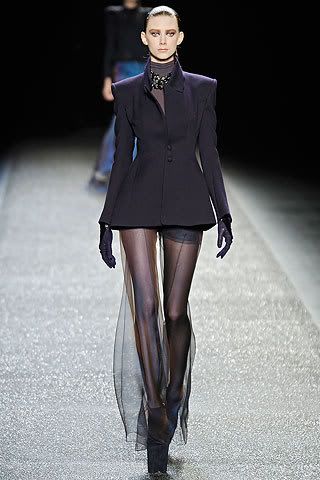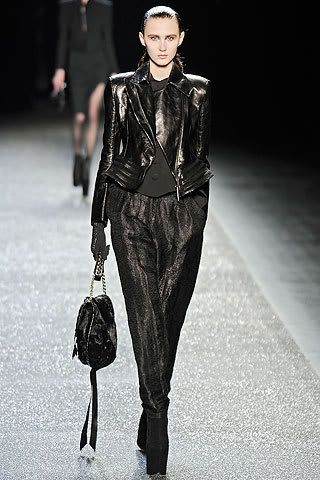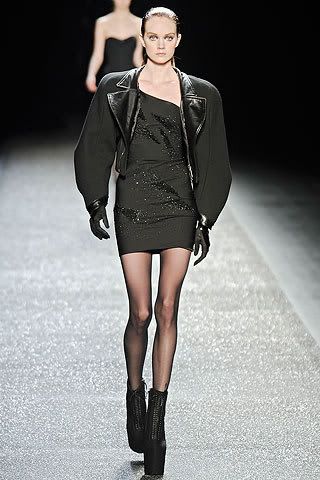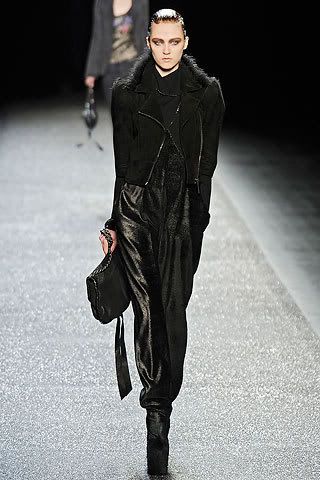 Just to be completely unfashionable and controversial I'm going to add that ALL that all the models are exceedingly thin. Awful. Bring back the supers!
(pics, style.com)